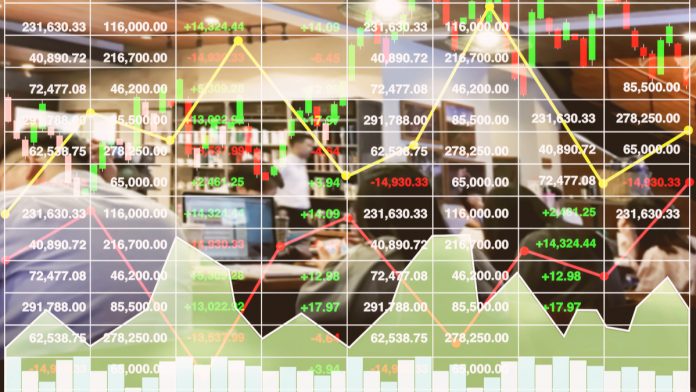 US Dollar (USD) under pressure as Georgia senate runoff results awaited]
ADP Payroll & Fed minutes due
Euro (EUR) shrugs off weaker PMI data
Business activity could deteriorate further as covid cases rise
The Euro US Dollar (EUR/USD) exchange rate is pushing higher on Wednesday, extending gains for a third straight session. The pair settled on Tuesday +0.4% at US$1.2294 towards the upper end of the daily traded range. At 09:15 UTC, EUR/USD trades +0.3% at US$1.2335 a fresh multi year high.
All eyes are on the US Senate Elections in Georgia as investors await the final results. At the time of writing US networks are calling a Democrat win for Raphael Warnock. The race for the second seat is still in full swing with just 30% of votes counted so far.
A blue sweep would mean that the Senate would be a 50 – 50 tie between Democrats and Republicans leaving the tie breaker vote to vice President Kamala Harris. Despite the razor thin majority, Joe Biden will have an easier path to achieving his policy aims such as further stimulus, however, his barely there majority is unlikely to be sufficient for market unfriendly reforms such as tax increases and tighter regulation.
As the chances of a Democrat win increase, the US Dollar has sold off.
Whilst all eyes will remain on the results, US ADP payroll data and the minutes from the latest Federal Reserve meeting will also attract some attention.
The Euro is also posting gains despite data revealing that the Eurozone contraction was deeper than initially thought in December. The IHS final Composite PMI for December which is considered a good gauge of the economic health rose to 49.1 up from November's 45.3, but significantly before the flash reading of 49.8.
Service sector activity fell significantly more than forecast amid tighter lockdown restrictions as covid cases rose. With covid cases still on the rise and tighter lockdown restrictions expected to be extended, the data could well deteriorate further in the early part of 2021.
---