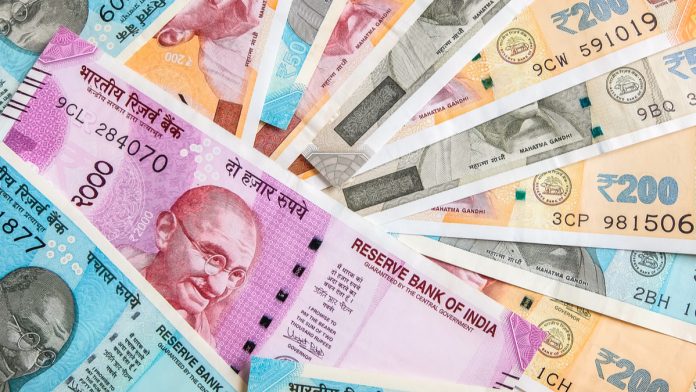 GBP/INR continues to recover from the Monday slump, and the pair will become even more volatile in a few minutes from now as the UK is about to release the services purchasing managers index (PMI) for December. At the time of writing, one British pound buys 99.852 Indian rupees, up 0.25% as of 9:00 AM UTC.
At the beginning of the week, UK Prime Minister Boris Johnson introduced another national lockdown in England, which put pressure on the sterling. Nevertheless, the pound has managed to recover against the rupee. On the one hand, Britain is set to achieve a "Herculean" goal to vaccine 14 million of the most vulnerable people by mid-February, which bodes well for the pound. On the other hand, coronavirus cases continue to surge, also driven by the new strain. The UK reported on Tuesday over 60,000 infections for the first time ever.
India's Services PMI Down to 52.3 From 53.7 in November
The rupee has lost some ground after IHS Markit released India's services PMI, which declined last month to 52.3 from November's 53.7. Still, it maintained above the 50 mark, which separates growth from contraction. The growth in India's dominant services sector has slowed down, dragged by new business and employment.
Pollyanna De Lima of IHS Markit said:
"A spike in COVID-19 cases was reported as a key factor restricting growth of new work intakes among service providers, which in turn curbed the rise in output and led to increased business uncertainty about the outlook."
Still, even though India has the second-highest number of COVID cases in the world, the country has managed to reduce daily infections.
Demand from abroad stayed in contraction territory as many Western countries imposed more severe lockdown measure to manage the fresh spike in coronavirus cases, especially after the discovery of a new strain.
Sentiment on the next 12 months was downbeat in December, as companies were worried about the uncertainty surrounding the pandemic, the rupee's depreciation, and inflationary pressure.
On a side note, UK Prime Minister Boris Johnson called off a visit to India that was intended to refresh the two countries' economic relationship ahead of the G7 summit. The move is related to the health crisis in Britain. Johnson has reportedly explained his position to Indian Prime Minister Narendra Modi. He was about to be a guest of honor at India's Republic Day celebrations scheduled for the end of January.
---