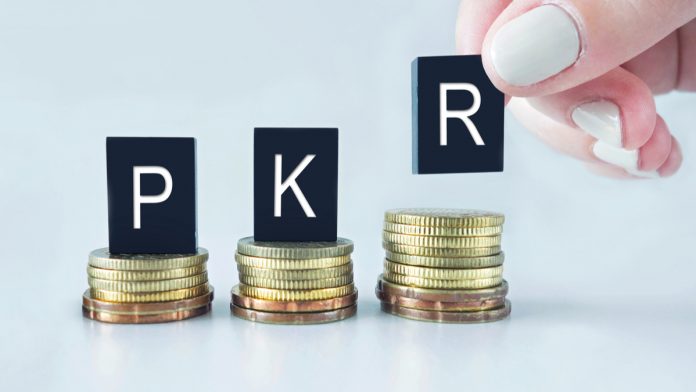 USD/PKR has declined on Thursday, after two consecutive sessions of gains, as the State Bank of Pakistan, which controls the exchange rate of the rupee, gave up on the back of the general pressure on the US dollar. Still, the pair continues to fluctuate at around 160 for most of December. At the time of writing, one US dollar buys 160.240 Pakistani rupees, down 0.10% as of 10:20 AM UTC.
The USD Index, which tracks the American currency against six other currencies, is down 0.21% to 90.148.
The greenback is losing ground as the US economic recovery is losing pace. Also, the country is struggling with a new wave of the pandemic.
On Wednesday, the US released a series of economic data that was mostly downbeat.
The Commerce Department said that consumer spending, which accounts for over 65% of economic activity, fell last month by 0.4% after gaining 0.3% in October. Last month, households spent less on food and beverages, as well as at restaurants and bars. Spending was dragged down by a decline in personal income, which tumbled 1.1% in November.
The decline in consumer spending was partially offset by business spending, which rose in November, though the pace has slowed. Thus, orders for non-defense capital goods rose 0.4% last month after surging 1.6% in October.
The Labor Department reported an unexpected decline in jobless claims last week, but the figure remains well above 800,000, pointing to a weak labor market that needs a boost from the next stimulus package.
Even the housing market shows signs of weakness, with new home sales tumbling 11.0% to 841,000 units in November, the lowest since June.
Pakistani PM Praises Remarkable Economic Turnaround
In Pakistan, Prime Minister Imran Khan praised on Tuesday the country's remarkable economic turnaround despite the impact from the pandemic. He said that foreign reserves rose to about $13 billion, which is the highest in three years.
The PM added that there was great news on the economy. He stressed that the current account surplus achieved $447 million in November. There was a surplus of $1.6 billion for the current fiscal year so far against a deficit of $1.7 billion during the same period last year.
---