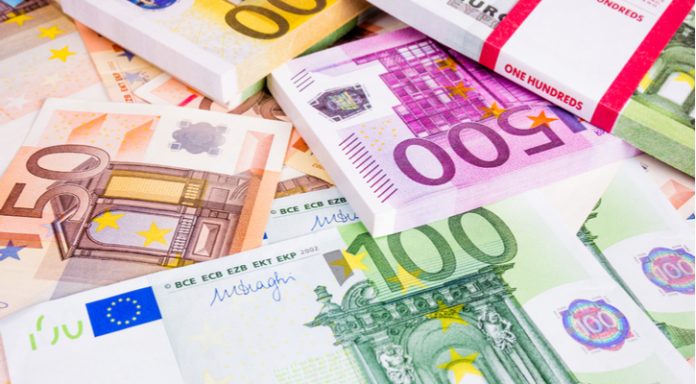 The Euro is trending higher versus the weaker US Dollar on Tuesday, paring losses from Monday. The Euro US Dollar exchange rate settled on Monday -0.16% at US$1.0915.
Today the mood in the market has improved following less gloomy that forecast Chinese trade data and as talk of lock down exit strategies pick up.
At 08:15 UTC, EUR/USD is trading +0.2% at US$1.0935, slightly off the overnight high of US$1.0969.
Euro Advances As Germany Looks Towards Exit Strategy
The Euro is pushing higher on an upbeat mood in the market. Germany, the largest economy in the eurozone has seen the number of new coronavirus cases decline for the fifth straight day as the county considers whether to extend the lock down beyond the end of the week. New cases increased by 2,218 cases, the lowest number of new cases this month. Fatalities rose by 172. German Chancellor Angela Merkel will meet with regional; premiers on Wednesday to map out an exit plan.
Spain has also started to slowly reopen its economy; however, France has extended the lock down until 11th May and Italy until the 3rd May. The longer that the lock downs continue, the greater the impact to the economy.
There is no high impacting Eurozone data due for release until Thursday, when investors will look towards German inflation data.
Chinese Data Less Gloomy Than Forecast Lifts USD
The safe haven US Dollar is trading on the back foot after export data from China was less gloomy than what analysts were forecasting. Exports fell 6.6% in March, whilst imports declined just 0.9% in the same month. These figures were significantly better than the 14% and 10% declines respectively that analysts had pencilled in.
In March China was in lock down. The data is boosting optimism that he economic hit on the world's second largest economy, although very bad, wasn't quite as bad as feared. Investors will look towards Chinese GDP data on Friday for further clues. Analysts are expecting -6% contraction in the first quarter after 6% growth in the final quarter of 2019.
Today investors will also look towards the start of US earning season, with US banks due to kick off the season. Earnings are expected to be bad as they will show the initial impact of the coronavirus outbreak. Should companies show a deeper hit than what economists were expecting, the safe have dollar could advance.
---