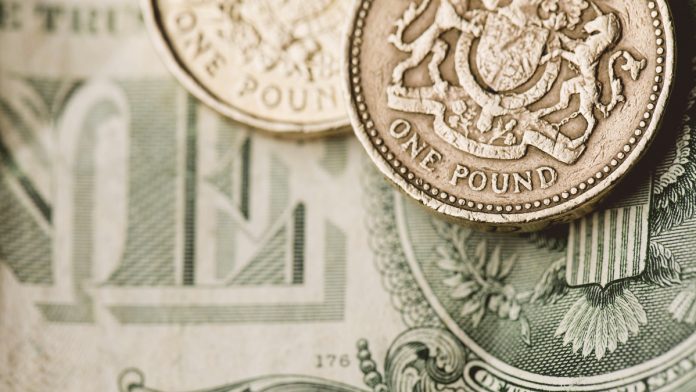 The Pound is pushing higher again on Tuesday, extending gains from Monday, on easing US Dollar demand and Pound strength following news that Boris Johnson was recovering well in the Chequers residence. The Pound versus US Dollar exchange rate surged to a high of US$1.2537 before settling the session at US$1.2510.
At 07:30 UTC, GBP/USD is trading at +0.5% US$1.2560 as investors digesting slowing coronavirus deaths and look ahead to the start of the US earning season.
Pound Advances Despite Lock Down Extension Fears
The Pound is pushing higher on Tuesday as the mood in the market continues to improve and as the Pound cheers Boris Johnson's exit from hospital.
Meanwhile, the number of UK coronavirus fatalities increased by 717 pushing the total over 11,000. However, on a positive note, this is the third straight days of declines.
Yet despite the slight dip in fatalities, Dominic Raab warned that the UK is yet to peak, and that the UK will remain in lock down for the foreseeable future. Although there has been no official end date, expectations are growing that the lock down will continue until the first week of May.
USD Looks To Earning Season
The US Dollar is easing again on Tuesday following less gloomy than forecast Chinese trade data and a fall in coronavirus fatalities in the US.
Chinese exports fell -6.6% year on year in March, whilst imports slipped 0.9% in the same period. Analyst had expected a 14% fall in exports and a 9.5% decline in imports owing to the hit from the coronavirus lock down. However, the better than forecast figures have lifted optimism that the economic damage is not as bad as initially expected. China's first quarter GDP release will be closely watched on Friday.
Today investors will be monitoring the start of US earning season. The banks and healthcare companies will be kicking the season off. Numbers are expected to be weak, as they will show the initial impact of the coronavirus lock down measures on these companies.
Analysts are forecasting that earnings on S&P firms will drop -10.2% in the first quarter. Just in January expectations had been for a 6.3% increase in earnings. Particularly weak numbers today could boost demand for the safe haven dollar.
---