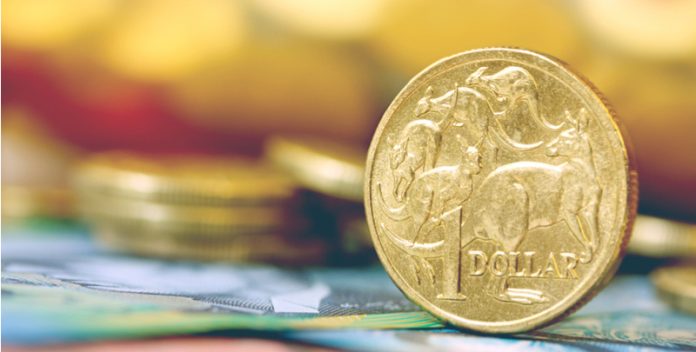 GBP/AUD flashes green in early trading on Tuesday, though the pair is generally bearish judging by larger timeframes. Currently, one British pound buys 1.9608 Australian dollars, up 0.10% as of 6:30 AM UTC. Just recently, the pair touched a daily low at 1.9512, which is a strong support level.
Business Confidence Drops to Lowest Level
The Aussie has lost momentum after the National Australia Bank (NAB) said earlier today that its sentiment index had tumbled last month to -66 from -2 in February, which is the biggest decline and the lowest level on record. The conditions index, which covers hiring, sales and profits, fell to -21 from 0.
NAB stated:
"Recreation and personal services recorded the largest hit, unsurprising given the effective shut down of these sectors. Forward orders collapsed to their lowest level on record, while capacity utilization also saw a sharp decline. Overall, the decline in forward orders and business conditions imply a large fall in GDP in the next 6 months."
The NAB's survey observed a steep decline in the employment measure, to -20 from 1 in February.
Australia's Treasury anticipates unemployment to double this quarter to 10%. It says the figure could have surged to 15% if the central bank and the government wouldn't have intervened with their stimulus. The duo has pledged to support the economy by injecting $205 billion, which is the equivalent to 16.4% of the gross domestic product (GDP).
UK Financial Firms Are Pessimistic
However, the UK sees an even gloomier picture, as the number of coronavirus cases and deaths is way higher than in Australia.
Earlier today, the Confederation of British Industry (CBI) said that financial companies expected demand, employment, and profitability to drop significantly in the coming months. CBI chief economist Rain Newton-Smith said:
"The bulk of the survey took place before social distancing measures were ramped up, but there were already signs of the Covid-19 pandemic leaving its mark."
The CBI polled 103 financial firms between March 2 and March 26.
Recently, Times reported that UK foreign minister Dominic Raab, who is deputizing Prime Minister Boris Johnson, is about to announce on Thursday that the lockdown will stay until at least May 7.
---