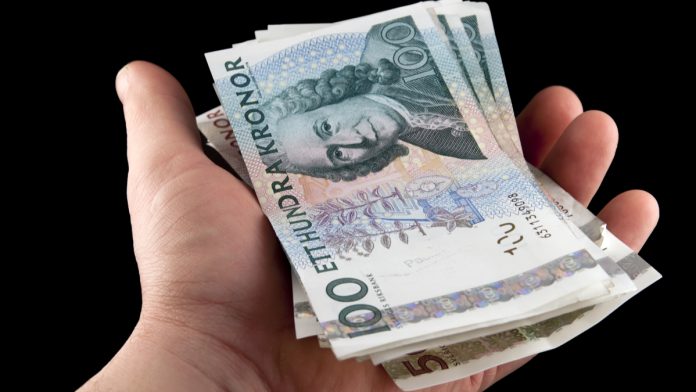 The Pound is pausing for breath after surging versus the Swedish Krona across the previous session. The Pound Swedish Krona exchange rate rallied over 1.1% on Monday closing the session at 12.5306 as Pound investors cheered Boris Johnson's recovery.
At 06:45 UTC, GBP/SEK is extending gains at 12.5334 as investors continue to digest the latest coronavirus statistics.
Pound Higher Despite Lock Down Extension Fears
News that Prime Minister Boris Johnson has recovered from coronavirus gave Pound investors reason to cheer on Monday. Whilst the Prime Minister is completing his recovering at the Chequers residence in Buckinghamshire, he is in contact with Dominic Raab which is offering support to Sterling.
The Pound is showing strength despite the number of coronavirus deaths increasing by 717, taking the total death toll to over 11,000. However, the number of daily deaths dropped for the third consecutive day. This could just be owing to a delay in reporting.
Dominic Raab said that the UK still hadn't peaked. For this reason, the UK lock down will remain in place for the foreseeable future. Chancellor Rishi Sunak is one of the cabinet members pushing for an exit strategy from the lock down, over fears of the economic damage it is having on the UK economy.
Whilst the BoE and the Chancellor have pledged billions in a rescue measures, concerns are being raised over whether the emergency bailout loans are making it to those companies that need it. Just 4,200 firms have received payment from 300,000 applications. The survival of these business is key to a rapid economic recovery.
Sweden's Fatalities Greater Than All Nordic Countries
The Swedish Krona is slipping lower amid ongoing concerns over the Swedish approach to coronavirus. Sweden now has over 10,000 confirmed cases and 887 deaths. This death toll is higher that all other Nordic countries put together. The blame for this is being placed firmly on the Swedish governments more relaxed approach to the coronavirus outbreak.
Investors will now look ahead to the release of March inflation figures, as measured by the consumer price index. Analysts are forecasting a -0.4% decline in inflation month on month in March, down from a 0.5% increase in February. There is no lock down in Sweden so the drop in inflation isn't expected to be associated to low consumption. Instead it is most likely to be caused by tanking oi prices.
---