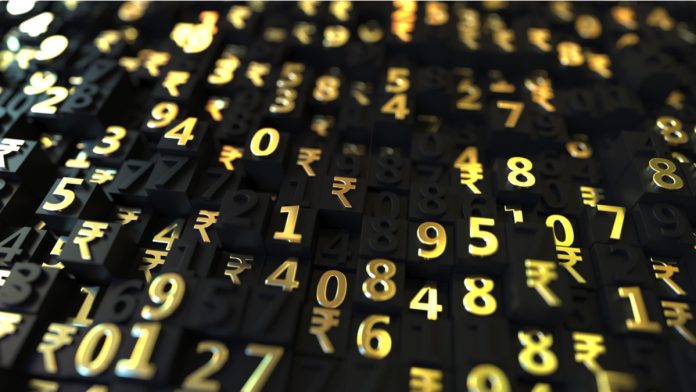 GBP/INR continues to increase on Tuesday, after gaining 0.91% yesterday. Currently, the pair is trading at 95.931, up 0.60% as of 5:45 AM UTC. The price has broken above a strong resistance level at around 95.000 and has just touched the highest level since March 11. If the rally continues at this pace, GBP/INR might update the highest level since October 2018 later this week.
Even though Britain will likely experience a painful decline in the gross domestic product (GDP) due to the coronavirus outbreak, the Indian economy may face even worse consequences. The rupee continues to be under pressure as Indian Prime Minister Narendra Modi extended the lockdown measures until May 3. Nevertheless, the PM said that some businesses might restart operations after April 20.
Nomura Expects India's Economy to Tumble by 6.1% in Q2
Nomura expects the Indian GDP to contract by 6.1% in the three months to June and may return to growth only in the December quarter. The Japanese brokerage firm anticipates another 0.75% interest rate cut from the Reserve Bank of India (RBI) to stimulate the economy. Nomura said yesterday:
"We believe the 'conventional' flexible inflation targeting framework will take a backseat in forthcoming policy meetings and members will be keen to look through near-term inflationary pressures, as rescuing growth and maintaining financial stability will emerge as the overwhelming priority."
The RBI now has more room to slash its cash rates given the declining inflation. Yesterday, the National Statistical Office said the retail inflation (consumer price index) had fallen in March to 5.91% year-on-year, from 6.58% in February, dragged down by a sharp decline in food inflation, which fell to 8.76% from February's 10.81%.
Thus, this is the first time since November 2019 when the retail inflation based on Consumer Price Index (CPI) declined below the central bank's targeted upper band at 6%.
The central bank will have to take action as incomes of about 85% of Indian households in the national capital region (NCR) have been already impacted by the pandemic and the lockdown measures, according to a poll carried out by the National Council for Applied Economic Research (NCAER).
---