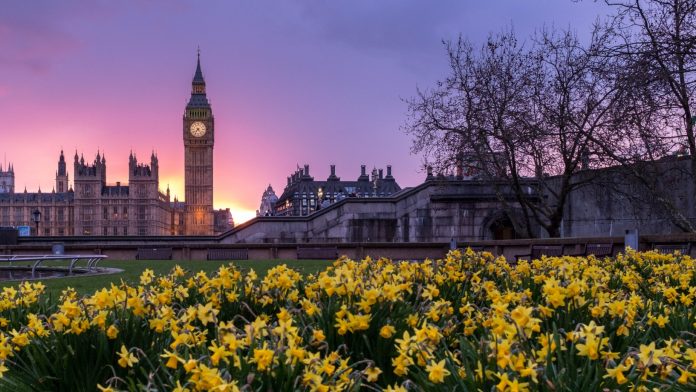 Pound (GBP) waits for the Budget
An upward revision to growth could lift sterling
Euro (EUR) falls despite French inflation rising
ECB rate decision is tomorrow
The Pound Euro (GBP/EUR) exchange rate is rising after losses in the previous session. The pair fell -0.1% on Tuesday, settling at €1.1328, after trading in a range between €1.1315 – €1.1395. At 08:45 UTC, GBP/EUR trades +0.08% at €1.1338.
The pound is edging cautiously higher as investors look ahead to the Budget. The chancellor will unveil the spring statement shortly after midday today. he is widely expected to try to speed up growth in the world 6th largest economy after Brexit the pandemic and double-digit inflation have seen it lag behind its peers.
Big tax breaks are unlikely. Instead, Chancellor Jeremy Hunt is expected to focus on addressing the shortage of workers in the UK by getting people back into the labour market. Changes to childcare and welfare rules could be on the cards.
This comes after data yesterday showed that the UK unemployment rate remains at 3.7%, around a historically low level, defying forecasts of a rise to 3.8%.
In the budget, corporation tax is expected to rise from 19% to 25% next month. Jeremy Hunt could announce new incentives for business investment in order to soften the blow.
The Office of Budget Responsibility is also expected to upwardly revise the growth outlook for the UK, which could give the pound boost.
The euro is edging lower despite inflation in France being revised higher. France saw inflation in February rise to a record level of 7.3% year on year, up from the preliminary reading of 7.2%. This is the highest level that inflation has been since joining the euro area.
While this upward revision is small, policymakers will still be watching closely ahead of tomorrow's European Central Bank decision tomorrow.
The ECB is widely expected to hike rates by 50 basis points. However, what comes next is less certain in light of the fallout from the Silicon Valley Bank.
---