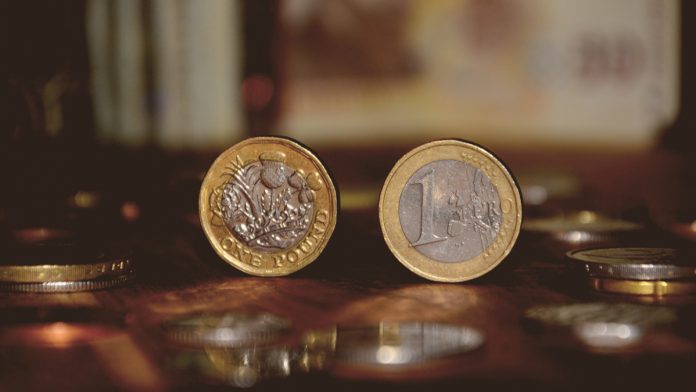 Pound (GBP) rises as Sunak is considered the fiscally prudent choice
UK PMI data fell to a 21-month low
Euro (EUR) eases after gains yesterday
German IFO business confidence data
The Pound Euro (GBP/EUR) exchange rate is bounding higher after losses in the previous session The pair fell -0.7% yesterday, settling on at €1.1417 after trading in a range between €1.1408 – €1.1552 across the week. At 05:45 UTC, GBP/EUR trades +0.35% at €1.1456.
The former Chancellor of the Exchequer Rishi Sunak won the race to become British Prime Minister yesterday after ex-PM Boris Johnson pulled out and Penny Mordaunt conceded. The pound initially rose as the market views him as the fiscally more prudent candidate and better equipped to take the UK through the dire economic outlook ahead.
Gains in the pound were quickly pared after PMI data showed that business activity is the UK slowed to a level last seen in the January 2021 lockdown. The composite PMI fell to 47.2, down from 49.1. Both the services sector and the manufacturing sector slowed by more than expected. The level 50 separates expansion from contraction.
Today the pound is rising as attention turns to Rishi Sunak as he looks to appoint his cabinet and starts to make plans as to how he intends to see the UK through a very challenging winter and beyond.
The euro rose yesterday despite dismal PMI data. The eurozone composite PMI fell to 47.1 in October, from 48.1 in September. Data from Germany, the eurozone's largest economy was particularly weak as the composite PMI fell to 44.1, a level that was last seen in May 2020, the depths of COVID lockdown.
Energy costs and supply chain disruptions hit manufacturing, while the worsening cost of living crisis hit consumer demand.
These same factors are expected to pull the IFO business climate index lower today. The index is forecast to fall to 83.3 in October from 84.3 in September. Weak business sentiment could weigh on demand for the euro.
---