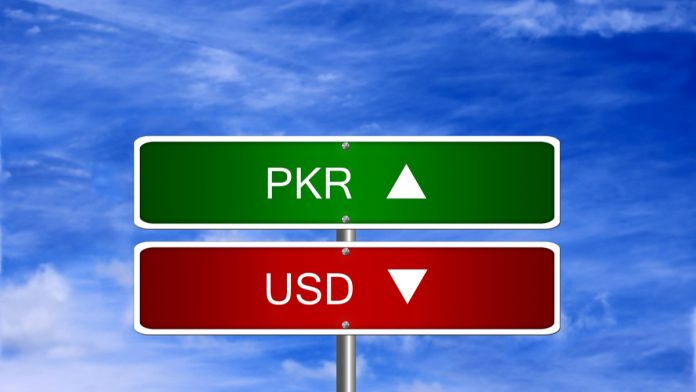 Pakistan Rupee (PKR) strengthens 1% across week
Remittances surge 43% to 8 month high
US Dollar (USD) extends losses in risk on trade
US NFP to show nearly 1 million jobs added
The US Dollar Pakistan Rupee (USD/PKR) exchange rate is resuming its downward trend on Friday after finishing flat in the previous session.  The pair settled at 152.45 on Thursday, the same level that it had opened the session. At 11:00 UTC, USD/PKR trades -0.24% at 152.08.
The Rupee has shot up to a 23 month high versus the US Dollar. The Rupee has surged higher on the back of a significant surge in workers remittances ahead of Eidual Fitr (which falls in the middle of May).
According to the State Bank of Pakistan remittances increased 43% to an 8 month high of $2.77 billion compared to the same month the previous year. The central bank said that it expects this number to grow in April and May ahead of Eid.
The additional inflows have helped strengthen the Rupee against the US Dollar and other major currencies.
The US Dollar is falling versus the Rupee and versus its major peers. The US Dollar Index, which measures the greenback versus a basket of major currencies trades -0.17% at the time of writing at 90.80 the lowest level in a week.
All eyes are now on the non farm payroll due to be released later today. Expectations are for just shy of a million new jobs to have been created in the US in April. This comes on the back of a solid 916,000 being created in March.
The unemployment rate is expected to to tick lower to 5.8% in April, down from 6% in the previous month and the participation rate is also expected to improve.
The lead indicators across the week point to seriously strong numbers. The ADP employment report showed 742,000 new jobs were created in the private. The employment subcomponent of the services PMI also moved higher. Meanwhile initial jobless claims have fallen for the last 5 weeks to a post pandemic low.
---