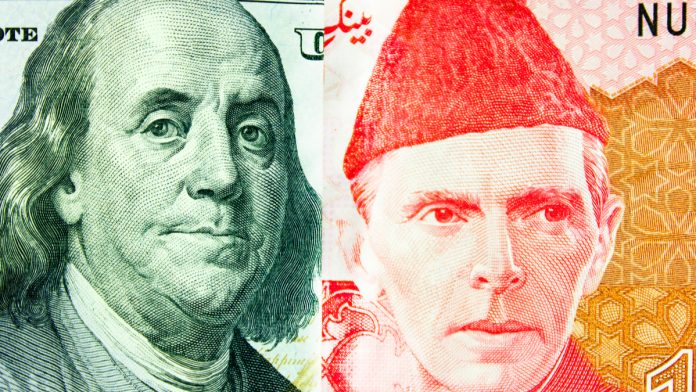 USD/PKR is bullish on Monday, even though the dollar is declining against majors. At the time of writing, one US dollar buys 160.650 Pakistani rupees, up 0.61% as of 12:00 PM UTC. The exchange rate is controlled by the National Bank of Pakistan. This is why it can move independently and defy the general mood of the markets. The USD Index, which tracks the US dollar versus six other currencies, has declined by 0.01% to 90.237.
The US dollar has declined against other currencies as US President Donald Trump has signed a massive stimulus package on Sunday, which bodes well for risk assets.
However, the greenback is bullish versus the Pakistani rupee due to the intervention of the National Bank of Pakistan. Still, the pair continues to move sideways above 160.
Pakistan's Economy Recovers in December
A recent report by Pakistani government's Finance Division concluded that the country's economic performance remained encouraging in December despite the pandemic. According to the report, remittance, foreign exchange reserves, the current account balance, and the stock index have visibly improved.
Inflation is expected to keep within the range of 7.8% and 8.3% this month.
The economy is now recovering from a crisis related to the balance of payments triggered by the pandemic.
The report also said that the economy saw an increase in industrial production, foreign direct investment, and tax revenue.
Elsewhere, the Federation of Pakistan Chambers of Commerce and Industry Saturday praised the government for managing to secure debt relief of $1.7 billion for another six months from G20 countries and other creditors.
FPCCI President Mian Anjum Nisar said that G20 and other creditors agreed for a Debt Service Suspension Initiative (DSSI) worth $1.7 billion, which comes at the right time as Pakistan struggles with the impact of the pandemic.
Pakistan has dealt with a second wave of the COVID pandemic, which has affected its macroeconomic recovery. Still, the government's persistent efforts to bring stability show visible results in the current fiscal year.
As for the US, the number of COVID infections remains at a high level. However, the vaccination campaign is expected to contain the pandemic.
---