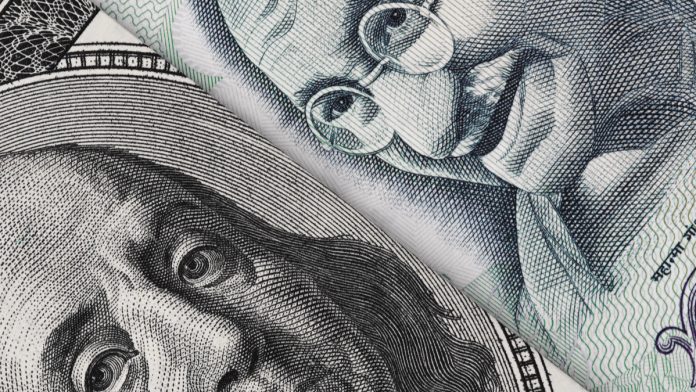 USD/INR is weakening on Monday, though the pair maintains near a strong support level for now. At the time of writing, one US dollar buys 73.510 Indian rupees, down 0.06% as of 11:20 AM UTC. Trading volumes are still lower than usual due to the holidays.
The greenback is losing ground as US President Donald Trump signed the second stimulus package to support an economy damaged by the pandemic. The relief package is supporting risk assets and is putting pressure on the US dollar, which used to act as a safe haven during the crisis.
Trump initially threatened to block the $900 billion relief package voted by Congress at the beginning of last week. However, top Democrat and Republican officials urged the incumbent president to change his mind, which he unexpectedly did. Besides the COVID relief package, Trump also green-lighted $1.4 trillion in government spending to fund federal agencies. Thus, the combined stimulus package is worth a massive $2.3 trillion.
Trump said that he agreed to give signature only after making sure that the Senate would consider his request to increase stimulus checks to individuals from $600 to $2,000.
Meanwhile, the US continues to struggle with the impact of the pandemic, though the vaccine campaign is expected to reduce economic damage. So far, over one million people have been already vaccinated. The US approved the vaccines produced by Pfizer and Moderna.
Indian Economy Recovers from COVID Crisis
On the other side, India has managed to take control over the pandemic, as the number of cases continues to decline for several weeks in a row. Several rating agencies upgraded their India outlook for the current fiscal year.
Recently, the Reserve Bank of India (RBI) said that demand conditions in the manufacturing sector bounced back to the recovery mode. The indicator contracted 4.3% year-on-year in the second quarter of the current fiscal year, after tumbling 41.1% in the previous quarter. The recovery was led by iron and steel, cement, food products, automobile and pharmaceuticals companies.
The RBI also said that the current rural-urban inflation divergence would not maintain in the long run and would converge over time.
---