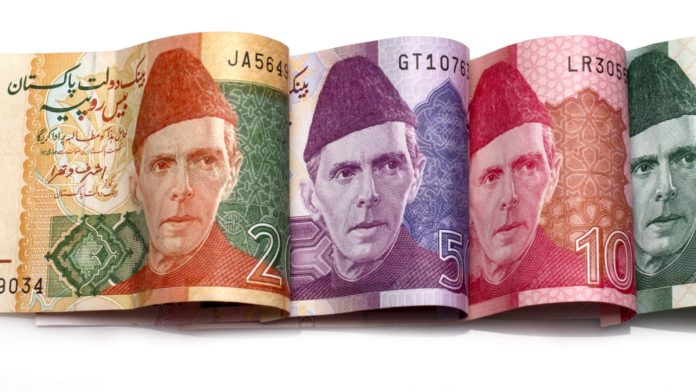 Pakistan Rupee (PKR) slips as risk aversion returns
The absence of a US election result is starting to drag on sentiment boosting US Dollar (USD)
KSE100 trades lower, tracked by the Rupee
US non -farm payroll up next
The US Dollar Pakistan Rupee (USD/PKR) exchange rate is edging higher on Friday, snapping two days of losses. The pair settled a pip or so lower in the previous session at 159.1. At 10:15 UTC, USD/PKR trades +0.04% higher at 159.16. The pair is on track to have lost -0.5% across the week in its sixth straight week of losses.
The US Dollar is firming slightly on Friday, after trending southwards for most of the week as investors remain focused on the US elections.
At the time of writing there is still no announced winner, although Joe Biden is in the lead, closer to the 270 electoral college votes needed than Trump. Meanwhile Trump has mounted legal proceedings in 5 states, although this is expected to be a side show. The final result could come in the coming hours.
The drawn-out counting process is starting to unnerve investors which is hitting risk sentiment on Friday. The Pakistan Rupee is tracking Pakistan equities lower. The benchmark KSE – 100 has closed 0.8% lower after a strong rally on Thursday.
Oil is offering support to the Rupee keeping losses light on Friday. Oil has dived over 3% under $40 amid growing concerns over demand outlook as more countries go into lockdown for the second covid wave.
Looking ahead US non-farm payroll data is due to be released and could provide at least a small distraction from the race to the White House. 600,000 new jobs are expected to have been created in the US in October, this is down from 750,000 in September. Lead indicator data this week has been mixed. Whilst the ADP private payrolls dramatically missed forecasts whilst the employment sub-component of the ISM non-manufacturing PMI was much more upbeat. This means that is it difficult to estimate whether the NFP could overshoot or under shoot expectations.
The unemployment rate is also expected to fall slightly to 7.7%, down 7.9%.
---