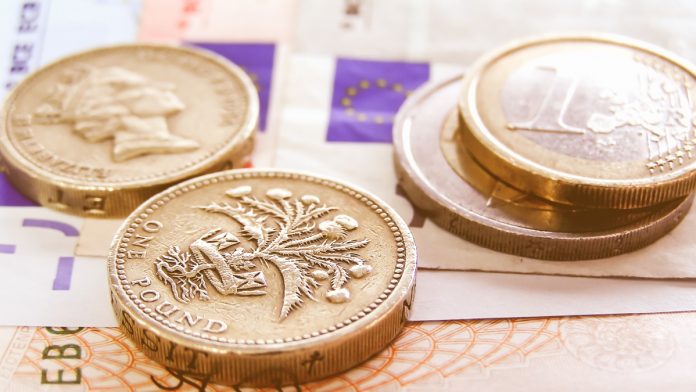 Pound (GBP) advances as Brexit talks continue
CBI data shows UK retail sales fell sharply in October as tighter lockdown restrictions were re-imposed
Euro (EUR) under pressure as EU nations move towards national lockdown
German import & export data in focus
The Pound Euro (GBP/EUR) exchange rate is extending gains for a third straight session on Wednesday. The pair settled on Tuesday +0.3% at €1.1056, at the top end of the daily traded range. At 05:15 UTC, GBP/EUR trades +0.25% at €1.1084.
The Pound received a boost after EU chief negotiator Michel Barnier resumed post Brexit trade talks in London with his British counterpart on Tuesday, as the UK and the EUI try to reach a deal. There are just 10 weeks to go until the UK ends the transition period meaning that there is very little time left to bridge the gaps that exist.
European Council President Charles Michel warned that Brexit negotiations are at the most difficult stage. He was still unsure whether a deal would be agreed.
Meanwhile covid cases remain elevated with over 22,000 reported in the last 24 hours, whilst the death toll jumped 50% on a week ago. More areas will be imposed with Tier 3 lockdown in the coming days and weeks.
Data released by the Confederation of British Industry's monthly gauge of retail sales revealed that the recovery in retail, which had been a bright spot in the UK economy, stalled in October. The monthly gauge dropped -23 in October, its lowest level since June after reaching an 18-month high of +11 in September.
The Euro is under pressure after France and other EU nations move towards full lockdown, in a bid to stem the spread of coronavirus. The announcement comes after France recorded over 33,000 new daily cases and the highest death toll since April.
Attention will now turn to mid-tier German import and export price data ahead of the European Central Bank's monetary policy announcement on Thursday.
The central bank is expected to hold steady on policy, paving the way for additional easing in the December meeting.
---