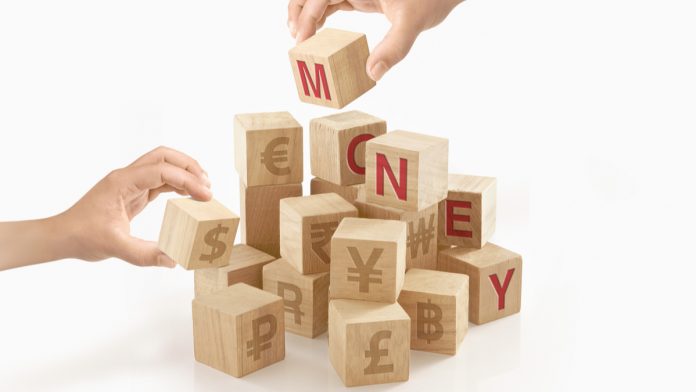 GBP/INR is declining in early trading on Friday but is set to end the week much higher thanks to the Wednesday surge amid Brexit talks optimism. At the time of writing, one British pound buys 96.065 Indian rupees, down 0.31% as of 7:00 AM UTC.
The pound is correcting, even as retail sales beat expectations in September. The Office for National Statistics (ONS) said that retail sales volumes rose 1.5% last month and 4.7% compared to the same month in 2019, beating all forecasts. This was the fifth consecutive month of growth.
The rebound was driven by robust household demand, which supports the economic recovery. In the third quarter, retail sales surged a record 17.4%. Still, the second wave of the pandemic will hinder the recovery. Thomas Pugh of Capital Economics commented:
"Total consumer spending will probably start to stutter over the next few months as the furlough scheme ends and unemployment rises, despite the increased generosity of the Job Support Scheme."
Earlier today, GfK said that the consumer sentiment dropped in October by the most since the lockdown measures were first introduced in March. The consumer confidence index slumped to -31 from -25 in September.
GfK director Joe Staton stated:
"There's a worrying threat of a double-dip in consumer confidence as concerns for our personal financial situation and even deeper fears over the state of the UK economy drag the index down."
The index showed a large decline in consumers' outlook for the economy over the next 12 months.
UK Signs Trade Deal with Japan
While the trade talks between Britain and the European Union are still ongoing and heated, the UK is making visible progress in negotiations with the US and Japan.
The government led by Prime Minister Boris Johnson is set to sign a trade deal with Japan later today in Tokyo. Japan will become the first major economy inking a trade deal with Britain after Brexit.
UK International Trade Secretary Liz Truss and Japanese Foreign Minister Toshimitsu Motegi are attending a ceremony on Friday to mark the deal. Japan's Ministry of Foreign Affairs said that the deal keeps the same terms under which Britain traded with Japan as part of the EU. Elsewhere, the UK said that it expected the deal to boost Britain's GDP by 0.07% compared to 2018 levels over the next 15 years.
Truss said yesterday that the agreement "has a much wider strategic significance. It opens a clear pathway to membership of the Comprehensive Trans-Pacific Partnership — which will open new opportunities for British business and boost our economic security."
---