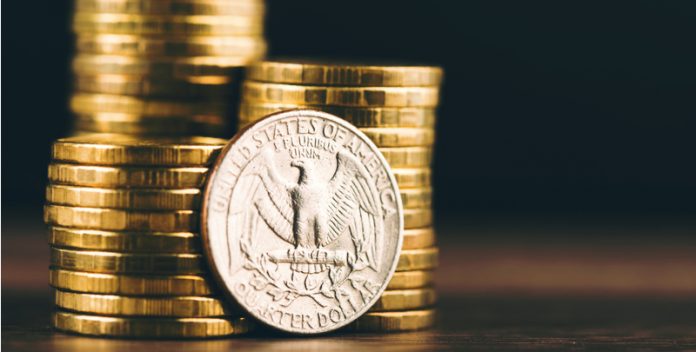 US Dollar (USD) rises on safe haven flows as Trump tests positive for Covid-19
US non-farm payroll expected to show 850,000 jobs created
Euro (EUR) trades lower ahead of inflation data
ECB expressed concern over low inflation earlier in the week
The Euro US Dollar (EUR/USD) exchange rate is moving lower on Friday paring gains from the previous session. The pair settled +0.2% higher at US$1.1747 on Thursday. At 08:15 UTC, EUR/USD trades -0.2% at US$1.1721. Heading towards the weekend, the pair is looking at gains of 0.7% across the week and losses across the month of September, of -1.85%.
Risk off trading is dominating after President Trump announced that he is going into quarantine after testing positive for covid-19. Investors are selling out of riskier assets and currencies in favour of safe havens such as the US Dollar and Gold. The overriding concern for investors will be the impact that this will have on the elections, the uncertainty that it could bring to an election that Trump was already contesting before it has even taken place. Investors will continue to monitor the situation closely, the severity of his illness will matter to the markets.
Meanwhile, attention will move back to the US economic calendar with the release of the US non-farm payroll report later today. Analysts are expecting 850,000 jobs to have been added in September. The unemployment rate is also expected to fall to 8.2%, down from 8.4%. A strong reading could aid risk sentiment.
The Euro is under pressure as investors look ahead to Eurozone inflation data which is due. Earlier in the week, in a speech, European Central Bank President (ECB) Christine Lagarde warned of the risk of persistent low inflation in the bloc. Analysts are expecting disinflation in the Eurozone to continue. Analysts forecast consumer prices will decline -0.2% month on month in September.
The Euro traded higher in the previous session, after data showed that growth in the manufacturing picked up pace in September, with a resurgence in exports boosting output. The PMI rose to 53.7 in September, up from 51.7.
GBP Index Today - last 180 days
---