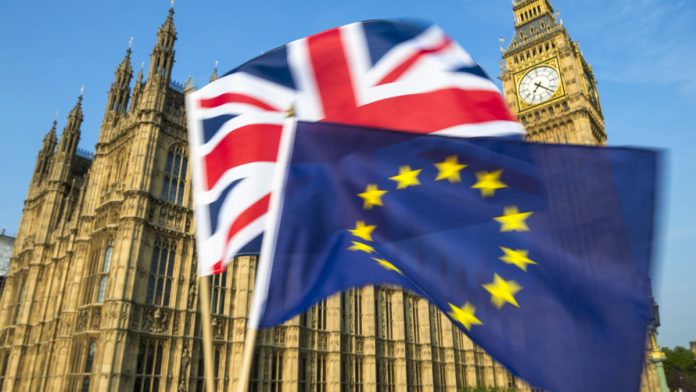 Pound (GBP) extends losses as Brexit talks lack progress
EU starts legal proceedings as Internal Markets Bill clears House of Commons
US Dollar (USD) rallies on safe haven flows as Trump tests positive for coronavirus
US non-farm payroll expected to show 850,000 jobs created in September
The Pound US Dollar (GBP/EUR) exchange rate is extending losses for a second session on Friday. The pair settled -0.2% lower at US$1.2889 on Thursday. At 06:15 UTC, GBP/USD trades -0.3% at US$1.2848. Heading towards the weekend, the pair is looking at gains of 0.7% across the week and losses across the month of September, of -0.5%.
The Pound reversed from a one week high on Thursday following news that the European Union were starting legal proceedings against the UK after Parliament voted through the Internal Markets Bill, which includes plans to override parts of the already agreed Brexit Divorce Bill Treaty. The EUR had given the UK until the en of September to remove the controversial parts to the Internal Markets Bill, the deadline has lapsed, and the EU has followed through with their threat of legal proceedings.
Brexit trade talks continue. However, progress is slow and there are still some difference that the two sides are trying to work through.
Other than Brexit, comments from the British Chambers of Commerce that suggested that British firms aren't experiencing a V shaped recovery are also weighing on the Pound. This coupled with Brexit is overshadowing solid manufacturing data and stabilising covid cases.
The US Dollar is trading higher across the board on safe haven flows after President Trump announced that he is going into quarantine after testing positive for covid-19. The big concern for investors will be the impact that this will have on the elections, the uncertainty that it could bring to an election that Trump was already contesting.
Attention will move back to the economic calendar with the release of US non-farm payroll later today. Analysts are expecting 850,000 jobs to have been created in the US in September. The unemployment rate is also expected to fall to 8.2%, down from 8.4%.
GBP Index Today - last 180 days
---