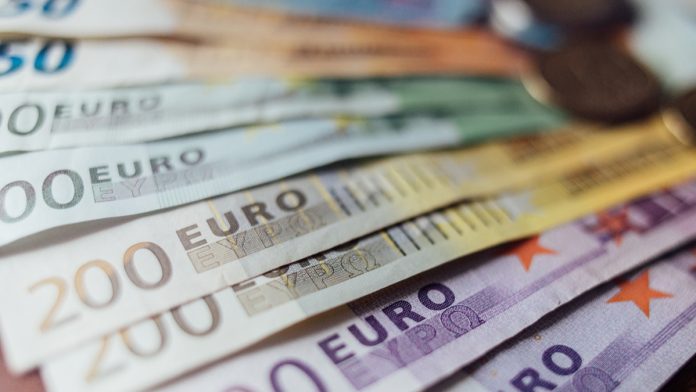 Euro (EUR) trends lower on rising covid fears
PMI data in focus as service sectors contract
US Dollar (USD) continues to advance on upbeat Fed speak
US PMIs to show steady recovery
The Euro US Dollar (EUR/USD) exchange rate is extending losses for a fourth day on Wednesday. The pair settled on Tuesday -0.5% at US$1.21706. The pair is trading – 1.3% so far this week. At 07:15 UTC, EUR/USD trades -0.2% at US$1.1686.
The Euro is trending lower as concerns grow over the rising number of coronavirus cases on the old continent. Fears are growing that more lockdown restrictions will be applied to stem the spread of covid. More restrictions could quickly derail the fragile economic recovery.
The focus is now firmly on PMI data for both the service sector and the manufacturing sector which will provide clues over the health of the economic recovery in the region.
The French PMI data was decidedly mixed. Whilst the manufacturing sector expanded in this month, the service sector unexpectedly fell back into contraction. The Service sector PMI for France dipped to 47.5 in September, down from 51.5 in August, a sign that the rising number of infections was already impacting the fragile recovery.
Attention will now turn to the Eurozone which is expected to show both services and the manufacturing sector continuing to expand.
The US Dollar is trading at a 2 month high versus its major peers, following surprisingly optimistic comments from Fed policy makers overnight. Federal Reserve Chair Jerome Powell said that the US economy stood resilient throughout the coronavirus pandemic. Meanwhile Fed official Charles Evans said that the US economy had returned to 90% of pre-pandemic levels, adding that the Fed could raise interest rates before the 2% average inflation target is reached.
Investors will now look to US PMI data for both the manufacturing sector and the service sector. Analysts forecast that the two sectors continued to expand at a similar rate in September to that of August. A strong reading could help lift the US Dollar.
USD Index Today - last 180 days
---