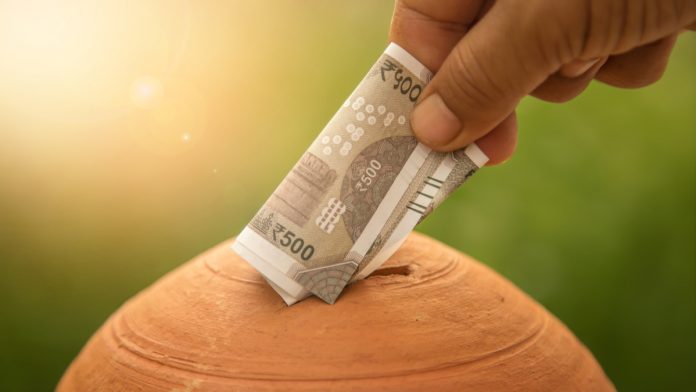 The US dollar is flat against the Indian rupee on Friday.
Rupee rises after Indian central bank minutes show concern over CPI
US home sales rise by most ever to record high, fuelled by move out of cities, low rates
Flash US August PMIs easily beat expectations
USD/INR was lower by 6 pips (-0.08%) to 74.95b as of 2pm GMT. This week the dollar-Indian rupee exchange rate is slightly higher by +0.10%.
The currency pair dropped from above 75 to lows near 74.85 then picked back up towards opening levels as New York trading began.
INR: Rupee gains as RBI minutes fret over rising CPI
Minutes from the August 4-6 meeting revealed central bankers were concerned about rising consumer prices pressures. Typically when central banks raise concern over rising inflation they are indicating a rate hike. However given the economic crisis caused by the pandemic, in this situation the RBI are likely to leave rates on hold, or perhaps cut rates for one last time at the next meeting.
The minutes caught markets by surprise since t he rupee had been falling in expectation of deeper interest rates cuts. Members stated a preference for waiting for inflation to drop back before taking extra steps to address what they called the "deepest recession in history."
USD: US data smashes expectations, dollar gains
Although the rupee was essentially unchanged by the end of day Friday, that comes after earlier gains were wiped out by a broadly strong US dollar. The greenback was extending the quick rise made on Wednesday following the release of Federal Reserve minutes.
The dollar shot higher on Friday following much better than expected flash August US services and manufacturing data, then extended the rally after home prices rose by a record amount to a new record high in July.
The August manufacturing PMI hit 53.6, when 51.9 had been expected and up significantly from the 50.9 reading in July. The services PMI was equally impressive rising to 54.8 when 51 was expected and well above the 50 prior.
---