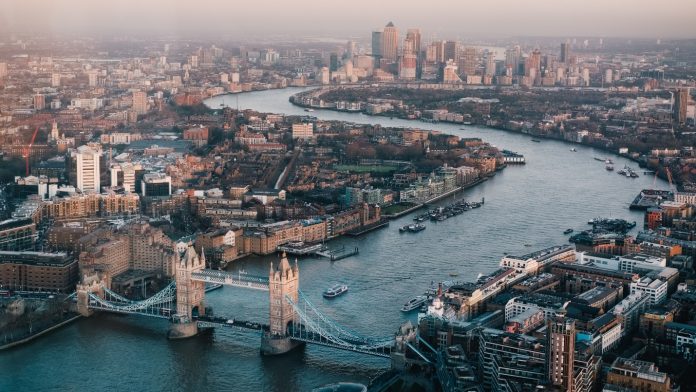 UK PMIs surprise.
GBP/USD in multi-month high.
UK PMIs for August surprised analysts and showed a sharp pick-up in business activity in the country. The releases showed the fastest business activity expansion since October 2013, with recovery in customer demand witnessed by both the manufacturing and service sectors.
But, the data provider IHS Markit threaded a cautious path and cited the rising inflation, the sustainability of the UK economy during the pandemic, and poor employment figures as dark horses which could scuttle the positive trends shown by the fastest rise in activity in the private sector since October 2013.
Official data released earlier showed mixed trends, July retail sales rose by 3.6 Percent from June against a forecast of two Percent growth. Food and non-store retail figures are now above pre-pandemic levels, while non-food and fuel sales are lagging.
The UK debt soared, thanks to the high cost of fighting the pandemic, exceeding GBP2 trillion for the first time and touching 100.5 Percent of the GDP at the end of July, an increase of 20.4 Percent from the same time last year. It is also the first time the level crossed 100 Percent of GDP since the financial year ending March 1961.
GBP/USD is sustaining near its multi-month highs even after paring some of the gains achieved yesterday. The breakout from the pennant formation is still valid, and the 20-day moving area supports the pair at 1.3090. The pair will struggle to reach a fresh multi-month high today by crossing above 1.3268. The downside will be limited, if any, with support coming in strongly at different points above the 1.3000 level.
The Brexit discussions going on between the EU and the UK will be on the watch by the traders. Markets haven't yet priced in a no-deal outcome, so if the talks fail to produce even a basic deal over the next few weeks, it will be very costly for the GBP/USD.
---