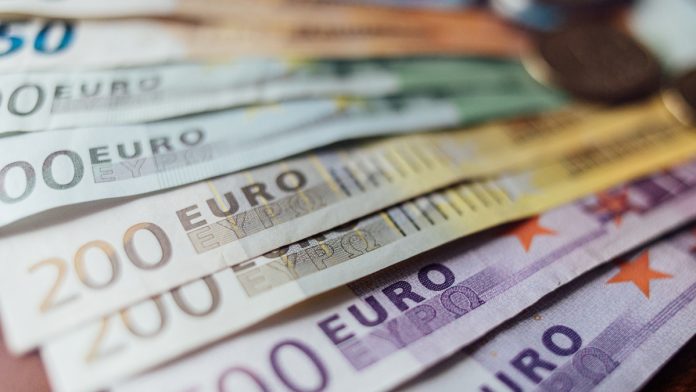 Job data drag dollar.
Euro trading in the green, PMI is in focus.
Yuan hits a seven-month top.
Traders bet on China's growth and worried over the US economy, sending both countries' currencies in opposite directions in today's trading. The euro gained from the dollar weakness.
China's Yuan flew up to a seven-month high while the dollar lost after weaker-than-expected jobs data renewed fears about the US economic growth.
Euro is waiting for clues about European economic performance from eurozone manufacturing and services purchasing managers index (PMI) numbers for August due at 0800 GMT.
Apart from the jobless claims, the grim mood among Fed members about the hiring strength in the US economy, added to the high volume of the US dollars already in circulation, are pushing down the greenback.
The euro benefitted from the dollar weakness and surged to 1.19 dollars from 1.12 dollars in early July. Today, it was trading 0.1 Percent up at 1.1867 dollars and had touched a two-plus -years high of 1.1966 dollars earlier in the week.
The dollar index, reflecting the dollar price against a basket of currencies, was trading slightly lower at 92.663, and would, in all probability, post its ninth straight weekly loss.
The Republicans and Democrats are yet to agree on a fiscal stimulus package for the ailing US economy, especially the job sector. The situation is in contrast to the political unity in Europe in its fight against the coronavirus setback.
Chinese Yuan performed well today, hitting its strongest level since January 21, 6.8935 in offshore trading.
China's currency has now recovered its losses since the start of the coronavirus in the Chinese city of Wuhan – where the pandemic was first reported and also was the first city to be in lockdown.
Sterling moved up on the dollar weakness to 1.3250 dollars and was trading up 0.2 Percent at 1.3238 dollars. The pound was trading against the euro at 89.65 pence. The dollar was down 0.2 Percent to 105.59 against the Japanese yen.
---