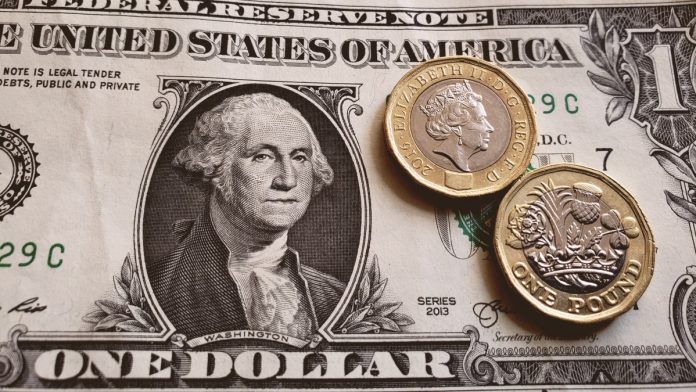 Pound (GBP) slips after a sluggish UK economic rebound in May
BoE Andrew Bailey sees signs of recovery in the British economy, but says that there is still a long way to go
US China clash over offshore resources in South China Sea boosting safe haven US Dollar (USD)
US inflation in focus, signs of recovery expected, although rising covid-19 numbers could dampen spirits
After falling -0.6% in the previous session, the Pound US Dollar exchange rate (GBP/USD) is extending losses on Tuesday. The pair settled on Monday at US$1.2555. At 06:15 UTC, GBP/USD trades -0.1% at US$1.2535.
The UK economy grew just 1.8% in May, short of the 5% rebound that analysts had expected after April's plunge of -20.4%. The sluggish rebound show dashed hopes of any V-shaped recovery instead indicating that the economic road to recovery could be very, very long.
The data comes after the Pound fell in the previous session amid lingering Brexit concerns and chatter over negative interest rates. Encouraging words from Bank of England Governor Andrew Bailey that the UK was showing signs of recovery but still had a very long way to go were shrugged off.
The US Dollar is trading in a narrow range as renewed concerns over diplomatic tensions between the US and China and rising coronavirus cases dented risk sentiment.
The US rejected China's disputed claims to offshore resources in most of the South China Sea, a move criticised by China as inciting tensions in the region. This is just the latest in the tit – for – tat moves which highlight an increasingly testy relationship between the two powers.
Comments from the World Health Organisation have added to the risk off sentiment. The WHO warned that the coronavirus pandemic may get worse as it pointed to too many countries headed in the wrong direction. The warnings comes after 230,000 cases were recorded in the worst day of the crisis.
Looking ahead US inflation data will be in focus. Analysts' are expecting consumer prices to have increased +0.5% month on month in June, up from a -0.1% decline in May.
However, with coronavirus numbers growing at 60,000 cases a day in the US, concerns are growing over whether another round of lockdowns in the US will snuff out growth.
---