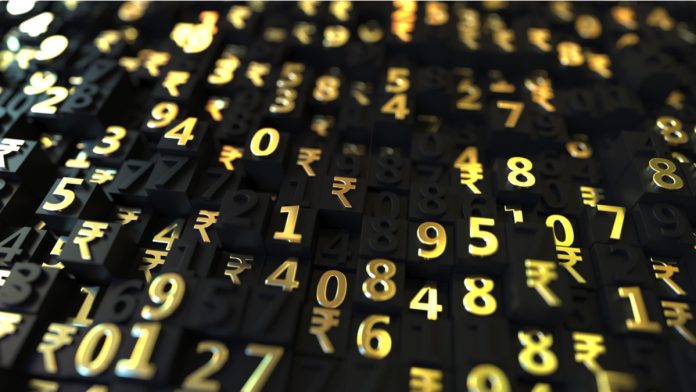 GBP/INR has partially recovered from yesterday losses that came after a five-day rally. Currently, one British pound buys 94.597 Indian rupees, up 0.23% as of 6:30 AM UTC. Yesterday, the price flashed red for the first time since July 3, thus ending a rally that sent the pound higher by about 2%.
On Monday, the rupee benefited from the general interest in riskier assets amid optimism around a COVID vaccine and Gilead's report that its Remdesivir can reduce coronavirus-related death rates by over 60%.
However, that bullishness ended as investors face a rapid increase in the number of COVID cases. Meanwhile, the tensions between the US and China don't bode well for trade-reliant India.
UK Economy Up Only 1.8% in May
It's still unclear whether the sterling will manage to secure a gain by the end of the session. Just a few minutes ago, the UK's Office for National Statistics (ONS) said that the country's economy grew by only 1.8% in May, while analysts hoped for a 5% increase. In April, the gross domestic product (GDP) collapsed by over 20%. Despite the slight increase, the economy is still almost 25% below pre-COVID levels.
ONS statistician Jonathan Athow commented:
"Manufacturing and house building showed signs of recovery as some businesses saw staff return to work. Despite this, the economy was still a quarter smaller in May than in February, before the full effects of the pandemic struck."
He added that the dominant services sector saw some increase in retail activity, driven by record online sales. Still, as the lockdown restrictions remained in place, many services couldn't generate decent revenue. The services sector grew by 0.9% in May, after a 19% drop in April.
The manufacturing sector beat forecasts by 0.4% after posting an 8.4% gain in May. The construction section rebounded by 8.2%.
Britain imposed the lockdown measures in mid-March. So far, over 44,000 people died from COVID in the UK, the highest death toll in Europe. The government started to lift restrictions gradually from May. Still, that might not be enough to support a V-shaped economic recovery. Last week, finance minister Rishi Sunak announced a further 30 billion pounds stimulus to help the economy.
---