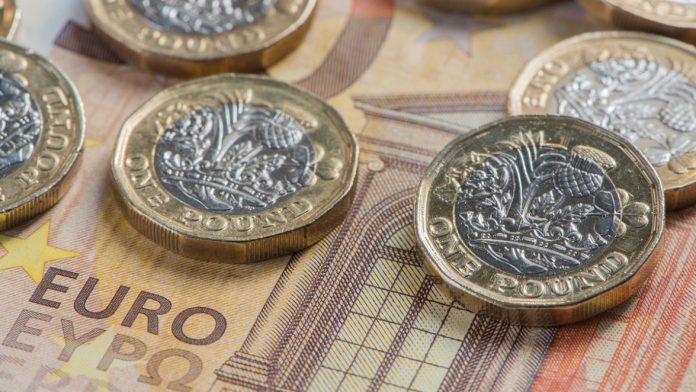 Euro (EUR) boosted by a rebound in German exports
Attention turns to Eurogroup finance ministers meeting amid optimism that the recovery fund will be agreed
US Dollar (USD) moves lower on upbeat mood in the market despite record new covid-19 cases in US
US jobless claims data up next, 1.3 million initial jobless claims forecast
The Euro US Dollar (EUR/USD) exchange rate settled on Wednesday +0.5% at US$1.1330. At 07:15 UTC, EUR/USD trades +0.3% at US$1.1355, just shy of the 1 monthly high of US$1.1370 reached earlier in the session.
German exports rebounded in May, on higher demand thanks to the easing of lockdown measures. Exports jumped +9% month on month after diving -24% in April. Imports also rose by 3.5% after declining -16.6% the previous month. According to Federal Statistics Office the trade surplus increased to €7.6 billion. Analysts had forecast a surplus of €5.2 billion. The better than forecast numbers boosted demand for the common currency.
Investors will now look ahead to the meeting of finance ministers from the Eurogroup ahead of the leaders' summit next week. Optimism is growing that the European recovery fund could finally be agreed as differences linger between northern European countries and southern.
Whilst Europe has been successful so far in bringing coronavirus under control, the need for stimulus is apparent. Earlier in the week, the European Commission slashed the areas growth forecasts to -8.7% contraction this year.
The US Dollar is shifting lower, extending losses for a second session on an upbeat mood in the broader market. Recent US data has been positive. Investors are focusing on economic recovery hopes which are overshadowing a record number of daily coronavirus cases in the US. American recorded 60,000 new covid cases on Wednesday.
Attention will now turn towards US jobless claims numbers for further clues as to how the labour market recovery is progressing. Initial jobless claims are expected to increase 1.3 million last week, down from 1.4 million the previous week.
Continuous jobless claims show that rate at which re-hiring is occurring. Continuous claims are expected to be 18.9 million, down from 19.29 million, this also represents a -24% decline from the peak.
---