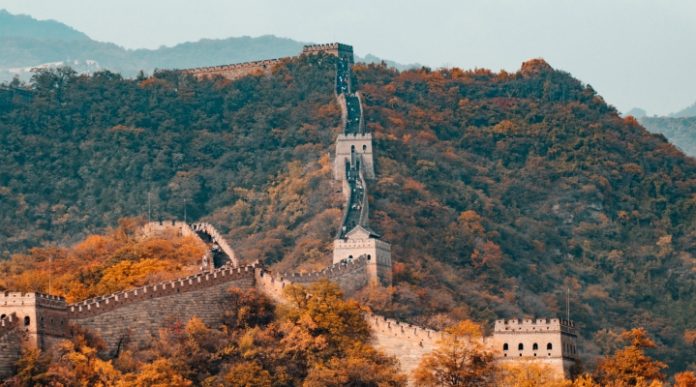 USD/HKD has slightly increased on Thursday after holding steady for five sessions in a row. Currently, one US dollar buys 7.7510 Hong Kong dollars, up 0.01% as of 9:10 AM UTC.
The HKD is pegged to the USD, and the Hong Kong Monetary Authority (HKMA) is responsible for keeping the rate close to the 7.80 target. Thus, the pair doesn't show intraday volatility.
Markets in Hong Kong are closed today in observance of the Birthday of the Buddha.
China's Manufacturing PMI by Caixin Falls Into Contraction
The HKD has declined as China reported disappointing manufacturing activity data. Earlier Thursday, a private report from Caixin and Markit showed that China's manufacturing purchasing managers' index (PMI) dropped to 49.4 in April from 50.1 in March. The 50 mark separates growth from contraction. Analysts expected an increase in April to 50.3.
The survey has faded investors' hope that China might see a quick recovery. Chinese factories are experiencing a drop in global demand, as most countries have closed borders and implemented social distancing measures.
Separately, the Chinese governments released its manufacturing PMI as well. The reading fell to 50.8 in April from 52.0 in March, while analysts expected a drop to 51.0.
Caixin's sub-index for production increased to 51.1 in April from 50.6 in March, driven by the lifting of restrictions. However, export orders tumbled at the fastest rate since the financial crisis in 2008, to 33.7.
Zhengsheng Zhong of CEBM Group said:
"To sum up, the sharp fall in export orders seriously hindered China's economic recovery in April, although businesses were gradually getting back to work."
He added that manufacturers' confidence was not high in April, as external demand prompted them to reassess the impact of the pandemic. The economic recession might be greater than initially thought.
Yesterday, the US published the preliminary assessment of the gross domestic product (GDP) growth for the first quarter. The Bureau of Economic Analysts said that the economy had tumbled at an annualized rate of 4.8% in the three months through March. This is the deepest contraction since the financial crisis in 2008. Analysts expected a 4.0% drop.
---