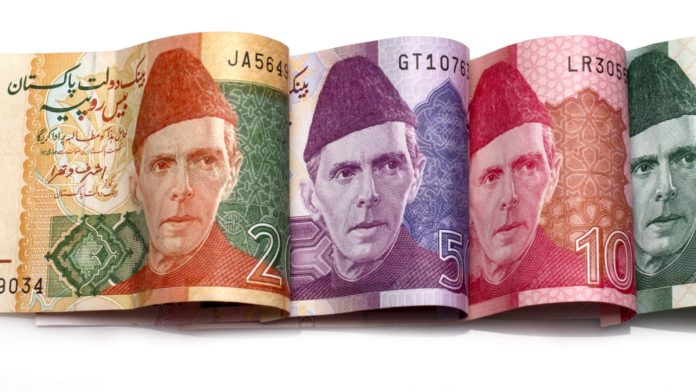 After 4 straight sessions of losses the Pakistani Rupee is strengthening on Thursday on hopes that lockdown measures will be eased further. The Rupee settled on Wednesday at -0.1% at 161.35, having shed 0.8% since last Friday.
At 10:00 UTC, USD/PKR was trading at -0.8% at 160.00. This is at the lower end of the daily traded range of 160.00 – 161.25.
More Sectors To Open In The Coming Days?
The Pakistani Rupee is trending higher amid reports that Pakistan is set to loosen lock down restrictions further. Planning Minister Asad Umar, who oversees the response to covid-19 said that the number of coronavirus infections and deaths are comfortably below projections, which will allow Pakistan to ease social distancing measures.
By yesterday, Pakistan had registered over 15,000 cases and 335 deaths. The county has already granted lock down exemptions to dozens of sectors and according to Asad Umar, the country could open up further in the coming days as he acknowledged the "tremendous" economic cost that the lockdown caused with revenues and exports badly hit.
The IMF has warned that Pakistan's economy will contract by 1.5% this financial year.
US Initial Jobless Claims In Focus
Demand for the US Dollar eased on Thursday as investors digested the Federal Reserve's latest monetary policy announcement. As expected, the Fed kept interest rates on hold at 0%. The Fed also gave a downbeat assessment of the US economy. It pledged to keep interest rates at 0 until policy makers are confident that the economy has passed through the coronvirus crisis. Particularly, the Fed will be looking for the US labour market to return to strength before rates are pushed higher.
Investors will now turn their attention towards the release of US initial jobless claims data. Analysts are expecting 3.5 million Americans to have filed for unemployment benefits for the first time in the week ending 24th April. This would take the total increase in initial jobless claims to 30 million across the 6 weeks since lock down started. The US employment rate is estimated to have reached 15% a level not seen since the Great Depression some 90 years ago.
---