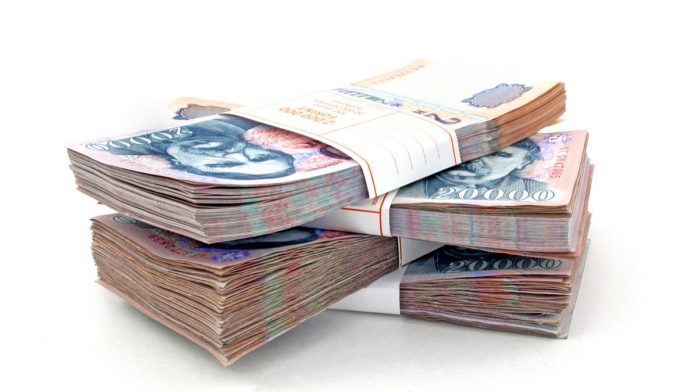 Better than forecast Hungarian wage growth is pushing the Forint northwards in early trade on Thursday. The Hungarian Forint is extending gains for a second consecutive day, after settling on Wednesday 1.3% higher at 326.18.
At 09:00 UTC, USD/HUF is trading down -0.4% at 324.92. This is at the lower end of the daily traded range of 324.69 – 326.71.
Wage Growth at 9.1%
The Forint is advancing as official data showed that Hungarian wage growth slowed slightly to 9.1%% in February, prior to the coronavirus crisis. Whilst the was down from January's 9.2% increase, it was better than the 8.9% that analysts forecast.
The labour market is particularly in focus at the moment as the coronavirus crisis is causing widespread unemployment. According to the Hungarian Central Statistical Office (KSH) 56,000 people lost their jobs in March. The Hungarian government has responded to this by promising that everyone who loses their job now will have another one within 3 months.
The Forint has managed to remain positive despite rating agency Standard & Poor downgrading Hungary's sovereign credit rating to "stable" from "positive". The agency expects the Hungarian economy to contract by 4% year on year in 2020, as a result of the economic impact from coronavirus.
There is no high impacting Hungarian data tomorrow. Investors will look ahead to the release of the manufacturing PMI on Monday.
US Jobless Claims To Reach 30 Million
The US Dollar was under pressure in the previous session after a downbeat assessment of the economy by the Federal Reserve. As expected, the Fed voted to keep interest rates on hold at 0%. The Fed also advised that rates would stay at 0 until they are confident that the US economy has passed through the coronavirus crisis. The Fed will be looking for a recovery in the labour market before interest rates are raised. The update dragged on the US Dollar.
Investors will now move their focus to US initial jobless claims data which will be released later today. Analysts are expecting he number of American filing for unemployment benefits for the first time to jump by 3.5 million in the week ending 24th April. This will put the total at 30 million over a 6-week period. A weak reading could weigh on the US Dollar.
---