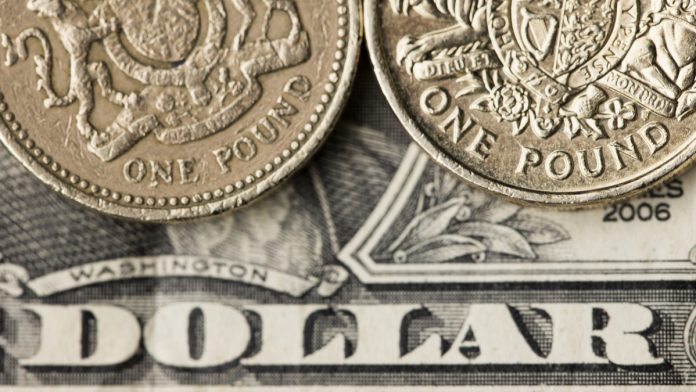 The Pound is edging lower versus the US Dollar on Tuesday after gaining 0.5% in the previous session. The Pound US Dollar exchange rate settled the previous session +0.5% at US$1.2429.
At 06:40 UTC, GBP/USD is trading -0.1% at US$1.2409. This is at the lower end of the daily traded range of US$1.2407 – $1.2439 after Boris Johnson warned that it was too early to relax lock down measures and as investors look ahead to US consumer confidence data.
GBP: UK Deaths Increase By Least In 1 Month
The Pound is slipping southwards amid disappointment over Boris Johnson's warning that lock down couldn't be eased just yet. Hopes had been high on Monday as he returned to Downing Street that he could ease some lock down measures early.
The number of coronavirus daily deaths increased by 360 on Sunday. This was the smallest increase is daily fatalities in a month, boosting optimism that the lock down was working. However, whilst the lock down measures are showing results, they are simultaneously paralysing the economy.
4 million workers have been furloughed in the UK, which accounts for about 12% of the number of people in employment and around 6% of the entire population. The scheme has mean that the UK has avoided a jobless surge. Chancellor Rishi Sunak has said he plans to gradually wind the scheme down.
USD: US Dollar Rises Oil Dives Again
The safe haven US Dollar is advancing in early trade on Tuesday as the mood in the market mellows after an upbeat Monday. The price of oil is under pressure once again which is unnerving investors. West Texas Intermediate has dropped a further 12% to $11 per barrel amid continued storage concerns. Oil production continues at its standard pace whilst demand has dived during lock down. Market sentiment has been closely tied to the price of oil in recent weeks.
US Dollar investors will look ahead to the release of US consumer confidence data. Analysts are expecting confidence to drop to 88, down from 120. When consumers have low morale surrounding their job prospects and the outlook of the economy as a whole, they spend less. This is bad news for the economy and any recovery as some states start to gradually easing lockdown measures.
---