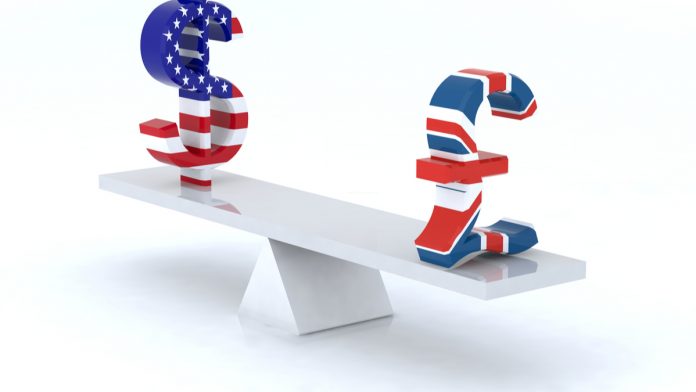 The British pound is lower against the US dollar on Friday.
The pound inched down against the dollar on Friday, capping off a week that started with some sharp losses only to drift higher again.
Poor economic data and no substantive progress made in EU/UK trade talks saw sentiment sour on Sterling going into the weekend.
Weak data Stateside has just underlined the need for a haven like the dollar.
GBP USD was down by 14 pips (-0.11%) to 1.2329 as of 4pm GMT.
Weekly losses in the currency pair stand at -1.38%.
GBP/USD: British pound drops as coronavirus cases rise again
The inconclusive result from post-Brexit trade talks didn't cause any big gyrations in the pound. The start of the talks this week had matched the early weakness in the Sterling but a risk-off tone in markets will have played a role too.
The UK reported a rise in coronavirus fatalities on Friday after two days of declines. The death toll stands at 19,506 with total cases at 143,464. Of all the people tested yesterday, a large 29% of them were positive.
UK health minister, Matt Hancock reiterated again on Friday that it is still too soon to change lockdown measures. Some shops are choosing to reopen again but Hancock noted they were never required to close in the first place, but did so of their own volition.
Dollar finishes week up over 1%
The dollar's status as a haven helped it gain ground this week as market sentiment was rocked by volatile oil prices and more recent news that Gildead's drug Remdesivir might not be as effected to treat coronavirus as first hoped.
A Chinese trial on the drug concluded it was ineffective at preventing symptoms or killing the virus.
The maker of Remdesivir, Gilead Sciences commented on the trial data saying it was too soon to draw any conclusions and that more tests will be done. Still, it looks like it's not any kind of wonder drug that could make a major difference to the world's health or economy.
---