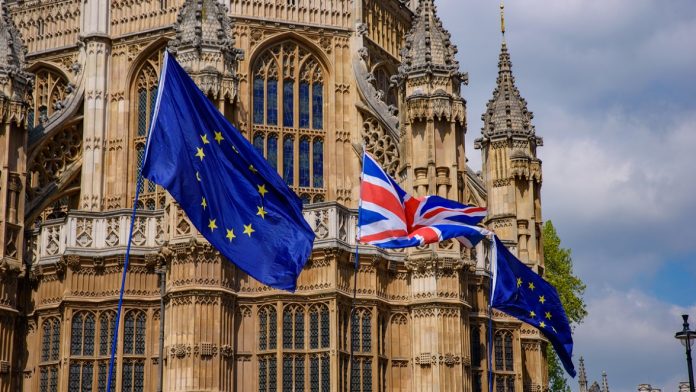 The British pound is lower against the euro on Friday.
The worst monthly UK sales data since the data started being collected by the Office for National Statistics (ONS) saw traders sell down the British pound.
The relatively better progress being made in Europe on the easing of lockdown measures is proving to be a tailwind for the euro over Sterling.
Pound versus Euro was down by 35 pips (+0.27%) to 1.1624 as of 3pm GMT.
GBP/EUR found a near-term top at 1.147 and turned lower on the day before finding support at 1.14. The exchange rate looks set for a weekly loss, down -0.59% as Friday comes to a close.
GBP/EUR: British pound pulled lower by horrific retail sales data
UK March retail sales slumped -5.1% m/m while Retail sales (excluding autos, fuel) dropped -3.8%. It is the worst monthly decline on record and the figures are expected to get much worse in April when the lockdown was in full force.
Euro brushes off big drop in German business confidence
The euro survived another devastating decline in Germany business confidence as reported by the IFO. Importantly expectations deteriorated further in April despite hopes for a small rebound.  IFO economist Klaus Wohlrabe succinctly remarked that "Hopes of any V-shaped recovery largely hinges on a vaccine or some form of effective treatment. Otherwise, any return to normal economic activity will be gradual and slow. If anything, I still expect a recovery similar to that of a Nike swoosh."
There was an early signs of concern about the easing of lockdown measures in Spain which today reported another 6,740 new coronavirus cases over the past 24 hours, the highest in a week.
We also got the EU's perspective on this week's EU/UK trade talks which didn't differ much from the UK version as far as lack of detail. The EU chief negotiator Michel Barnier noted, not for the first time that  "More than before, the clock is ticking" adding that the UK has consistently rejected the idea of an extension to the transition.
---