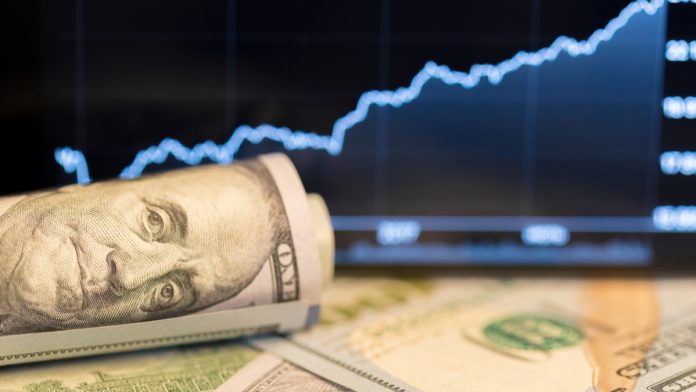 The Pakistani Rupee has jumped versus the US Dollar after the State Bank of Pakistan slashed interest rates. The move has picked the Rupee up from around 167.00, close to its all-time record low.
At 10:15 UTC, USD/PKR is trading at 163.35, at the lower end of the daily trading range of 163.35 – 167.22. This is the lowest level that the Rupee has traded at since 26th March.
SBP Cuts Rates By 200 Basis Points
The Rupee traded at its strongest level in three weeks after the State Bank of Pakistan announced on Thursday that it had cut interest rates by 200 basis points. The move brings the interest rate to 9%, down from 11% previously.
The decision to slash the interest rate was taken at an emergency monetary policy meeting in an attempt to cushion the impact of the covid-19 shock to the economy. The lock down both in Pakistan and across the globe is negatively affecting the Pakistan economy by crushing demand both domestically and internationally, which is in turn impacting growth and employment.
The move to slash the interest rate reduces the burden on households and also businesses for servicing any debt. The move, the central bank said, not only maintains financial stability but will also ensure that economic activity is better placed to recover when the pandemic ends.
This is the second time in a month that the State Bank of Pakistan has cut interest rates. In March, the central bank slashed the interest rate by 200 basis points from 13% to 11% following calls from businesses that were struggling to cope with the economic implications of the lock down.
Earlier in the week the World Bank forecast a -1.3% contraction in the Pakistan economy.
Historic Slump In Chinese GDP
The safe haven US Dollar was trading broadly higher versus its peers on Friday as investors react to Chinese GDP data released overnight. Official data showed that the Chinese economy contracted by -6.8% in the first three months of the year, worse than the -6.5% forecast. The historic slump comes following the shut down of the economy due to the coronavirus outbreak.
---