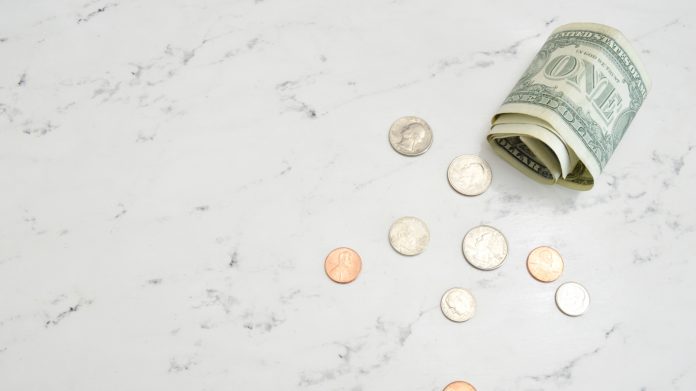 The Pound is rebounding in early trade on Friday after declining versus the US Dollar in the previous session. The Pound US Dollar exchange rate settled on Thursday -0.2% lower at US$1.2488 following more dire economic data and extension of the UK lock down.
At 0.6:30 UTC, GBP/USD is trading +0.3%, back over US$1.25 amid a broad risk on sentiment as Trumps plans to gradually reopen the US economy overshadow a record-breaking slump in Chinese GDP.
Pound Gains Despite Lock Down Extension
The Pound closed the previous session lower after the British government extended the UK lock down for at least another three weeks. The announcement comes as the number of daily deaths increased by 861, taking total coronvirus fatalities to over 12,000. The number of infections also passed the grim milestone of 100,000.
The data and the British public support the governments decision, despite the growing alarm over the economic consequences of the lock down. Yesterday the British Retail Consortium revealed that retail sales dived 27% year on year in the first two weeks of lock down. These figures are only going to get worse over the coming weeks.
It is also worth mentioning that the British government has said that it will not seek more time for the final Brexit discussions, which have been hampered by the coronvirus outbreak.
Despite these mixed plays, the Pound is advancing versus the greenback, although this has more to do will dollar weakness.
Safe Have Dollar Eases As Trump Unveils Plan To Reopen US Economy
The US Dollar is trading on the back foot as risk sentiment improves at the end of the week. President Trump's plans to reopen the US economy is offsetting economic data that shows that China experienced its worst economic contraction in history across the first three months of the year.
The first quarter Chinese GDP contracted -6.8%, worse than the -6.5% decline expected. Retail sales also dropped further in March, although industrial output only dipped slightly suggesting the recovery in the sector is underway.
Despite the data, the safe haven lost ground as investors focused on President Trump's three phase plan to reopen the US economy following the crippling lock down. Reports of a potential treatment for Covid-19 has also lifted sentiment.
---