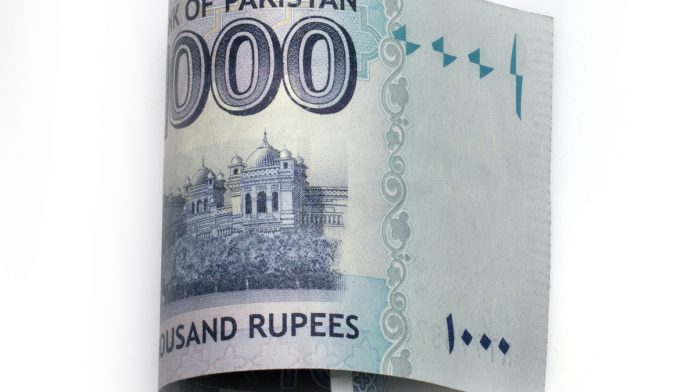 The Pakistani Rupee remains under pressure on Wednesday, weakening versus the US Dollar for the second straight session. The Pakistani Rupee dropped 0.2% of its value against the greenback on Tuesday, settling at 166.62.
At 10:15 UTC, USD/PKR has advanced, trading at 166.95, at the upper end of its daily traded range of 166.25 – 166.95. The Rupee continues to hover close to its all time low of 168.42 reached at the end of March.
Pakistan Locked Down Until 30th April
The Pakistani Rupee is trending lower as coronavirus concerns dominate. The government has decided to extend the lock down for a further two weeks until 30th April to stop the spread of the virus. However, the government also said that it will reopen construction activity, which is a key sector, providing a lifeline to the largest number of people after agriculture. Export industries, such as garments will also be able to restart.
The Pakistani Rupee is also under pressure as risk aversion increases in the wider financial market, meaning riskier assets and currencies, such as the Pakistani Rupee, are less attractive.
Risk sentiment has taken a hit over fears of the impact that coronavirus is having on the global economy. On Tuesday the International Monetary Fund warned of the worst recession since the Great Depression, with global GDP expected to contract 3%.
These fears have been further fuelled by concerns that the coronavirus crisis has knocked the Chinese economy, the second largest economy in the world, into its first decline since 1992. China's GDP is due to be released on Friday, expectations are for a -6.5% decline in the first quarter, when the coronavirus outbreak was at its most severe in China.
China is a key trading partner of Pakistan so weakness in the Chinese economy will have a negative spill over effect into Pakistan economy.
US Retail Sales Up Next
The safe haven US Dollar is on the rise on Wednesday and could advance further if US retail sales are significantly worse than forecast. Analyst are expecting US retail sales to slump 8% month on month in March as the coronavirus lock down sent consumption levels plummeting.
---