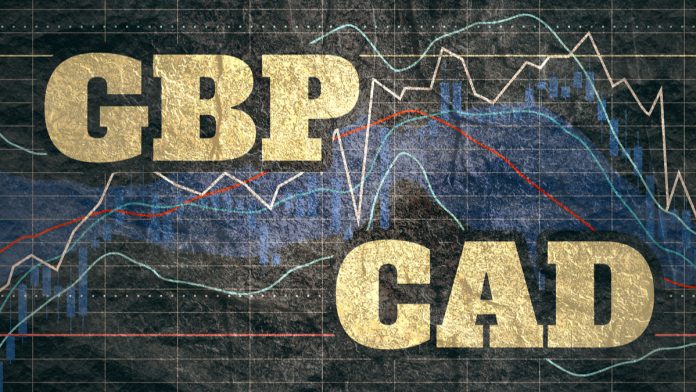 GBP/CAD is trading at the same level where it started the month. Currently, one British pound buys 1.7523 Canadian dollars, up 0.06% as of 9:06 AM UTC.
The pair fell to a daily low at 1.7486 in the morning. The price will have the opportunity to escape the sideways trend after the Bank of Canada releases its interest rate decision later today.
The Loonie is again under pressure amid declining oil prices. Earlier Wednesday, the International Energy Agency (IEA) said that global crude demand would drop by 29 million barrels per day in April compared to the same period last year. The agency warned that the production cuts from OPEC+ alliance might not be enough to offset the drop in demand.
The IEA also anticipated a 9.3 million barrel per day decline in demand for the current year despite the production cuts. The agency said in its monthly report:
"By lowering the peak of the supply overhang and flattening the curve of the build-up in stocks, they help a complex system absorb the worst of this crisis. There is no feasible agreement that could cut supply by enough to offset such near-term demand losses. However, the past week's achievements are a solid start."
Last week, the OPEC+ alliance led by Saudi Arabia and Russia finally agreed on record output cuts, even though Mexico didn't want to join the initiative.
At the moment, Brent is down 4% to below $29 while WTI is trading below $17, down 2%.
Two Thirds of UK SMEs Put Staff On Leave
The pound could have secured more significant gains against the Canadian dollar, but the British economy is also facing a difficult second first half amid the global pandemic.
The British Chambers of Commerce said earlier today that over 65% of small companies had put some staff on leave, though the workers will receive funds from the government, which promised firms 80% of their salary costs if they don't fire workers but rather put them on leave. The scheme would cost the government 42 billion pounds.
Even so, the Office for Budget Responsibility said that unemployment could surge by 2 million in the next months, bringing the jobless rate to 10%.
---