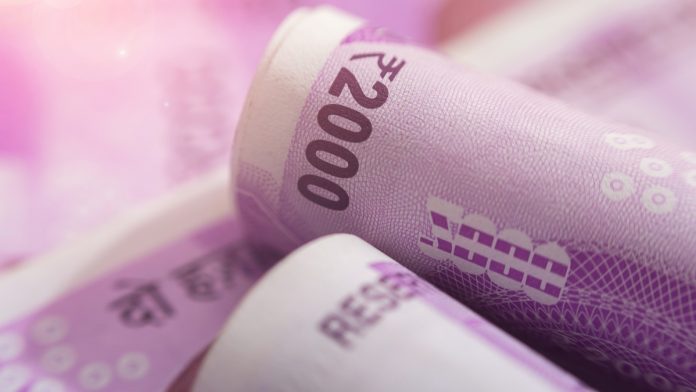 The Indian Rupee is edging higher versus the US Dollar on Tuesday as risk sentiment in the broader market improves and as Narendra Modi extends lock down in the world's send most populous country.
At 11:15 UTC, USD/INR was trading 0.05% higher at 76.17, after closing the session on Monday at 76.24. The Rupee trades just marginally off its all time low of 76.55 reached at the end of last week.
Indian Locked Down Until 3rd May
The Rupee continues to trade close to its all time low as India extends its nationwide lock down on Tuesday. 1.3 billion people will remain on lock down until 3rd May as Prime Minister Modi warned of economic sacrifices in order to save lives.
The decision to extend the lock down was taken as the number of coronavirus cases crossed 10,000, and the death toll in the country reached 339. Whilst these numbers appear small, fears are that the numbers are in fact much higher, but this is not visible given India's low level of testing.
There have been steep downwards revisions to economic growth forecasts owing to the coronavirus lock down, which has paralysed the Indian economy, levels of unemployment are also expected to surge.
Since the lock down was imposed on 25th March the unemployment rate has almost doubled to 14.5% according to data compiled by Centre of Monitoring Indian Economy (CMIE).
The World Bank forecast economic growth of 1.8% – 2.8% this year as a result of the coronavirus crisis. Indian needs economic growth of 8% in order for all the young people entering the jobs market each year to be absorbed.
The lock down will be enforced even more strictly than before, for the next five days. Restrictions could then be eased in some areas of the country, which are not coronavirus hot spots.
Safe Haven US Eases After Chinese Data Beats Forecasts
The US Dollar was trading broadly lower amid an upbeat mood in the market after Chinese trade data for March was less gloomy than what analysts had been expecting. US coronavirus fatalities also slowed boosting talks of an exit strategy from the lock down. As the mood in the market improved, demand for the safe haven US Dollar declined.
---