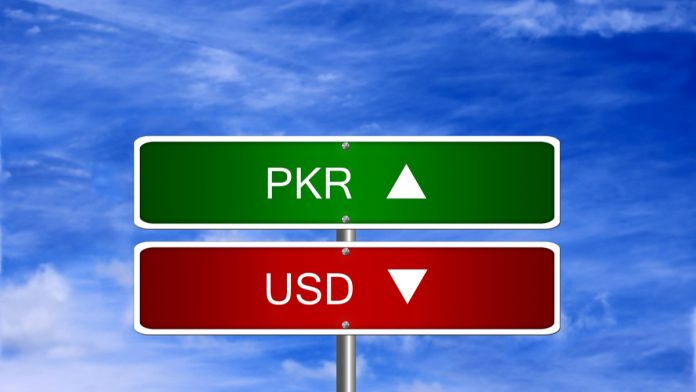 The Pakistani Rupee is extending losses versus the US Dollar on Tuesday for a second straight session. The Pakistani Rupee settled on Monday at 166.25 on the open market, after opening the session at 166.15.
At 10:15 UTC, USD/PKR is trading +0.9% higher at 166.85. This is mid-way between the daily traded range of 166.20 – 167.80.
Pakistan Opens Some Factories
The Pakistani Rupee continues to trade on the back foot after the World Bank warned that Pakistan may fall into a recession due to the severe economic impact of the coronavirus crisis. The World Bank now forecasts the Pakistan economy could contract by up to -2.2% according to its most recent report. An economic slowdown of between -1.3% – -2.2% is expected with personal incomes to be hit badly.
The forecast comes as Pakistan opens some factories amid the national coronavirus lock down as experts predict that exports will decline by 50% over the next two months. Exports fell by 8.5% in March. Exporters such as Inerloop ltd, which supplies to Nike and Puma have reopened their factories.
Pakistan is due to take a decision on whether to extend its lock down which is due to end on Wednesday. So far there have been 5,716 confirmed coronavirus cases in Pakistan and 96 deaths. The overriding fear is that the country's health system would not be able to handle the high number of hospital admissions that a large outbreak will bring. Prime Minister Imran Khan has warned that the pandemic could spread in the coming weeks. The government has also announced numerous stimulus packages, including cash pay outs, in an attempt to cushion some of the blow to the economy from the lock down measures.
US Earning Season In Focus
The US Dollar is trading broadly lower versus its major peers as the general mood in the market improves. US Dollar investors will turn their attention to US earning season which is due to kick off today with banks. Earnings are expected to be weak, if they are shockingly weak, they could boost demand for the safe haven dollar.
---