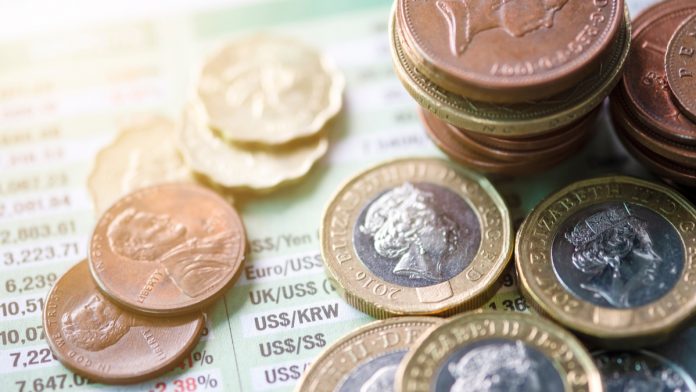 The British pound is higher against the US dollar on Monday.
Sterling continued its winning streak at the start of the shortened Easter week as Prime Minister Boris Johnson was excused from hospital, reducing a source of political instability.
The US dollar has been at the mercy of a determined US central bank which has been directly involved with making loans to Americans and swapping dollars for foreign currencies.
GBP/USD was up by 59 pips (+0.47%) to 1.2509 as of 4pm GMT.
The currency pair leaped in the early hours of Monday to a fresh one-month high and over the key psychological 1.25 level. Last week the exchange rate rose +1.57%.
British pound gains as Boris leaves hospital for Chequers
Concerns for the health of Boris Johnson had taken centre stage last week wh en he was hospitalised for a persistent cough. His symptoms seemingly worsened and he was moved to the intensive care unit where he stayed for four days. He was released from the ICU late last week into a regular ward and was released from hospital to recuperate at Chequers, the Buckinghamshire country cottage given to Prime Ministers.
Attention will now to turn the British government's exit policy or lack thereof. While other European countries like the Czech Republic and Austria have responded to a falling number of new COVID-19 cases by easing lockdown measures, the UK government is yet to submit at timeline for when it might plan to do the same.
Dollar drops, continuing losing streak
The dollar continues to fall against a broad spectrum of currencies, with the US dollar index dipping to near a 2-week low around 99.40, just below the widely-watched 100 level. A series of new lending and funding programs from the Federal Reserve designed increases the supply of dollars – alongside worst on record employment data have pulled the greenback lower in the last fortnight.
Looking ahead to this week's economic data, March retail sales released on Tuesday alongside weekly jobless claims will be ones to look out for. Last week the US announced 6.6 million more people had filed for jobless insurance for the first time.
---