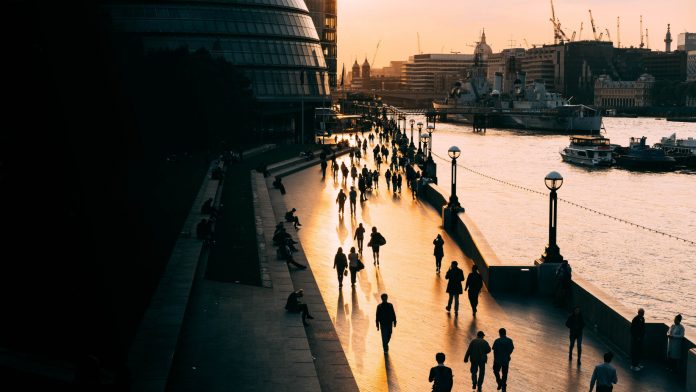 The British pound is higher against the euro on Monday.
Given ongoing market volatility, the holiday trading volumes were above average, particularly in the British pound.
The pound was benefitting from reduced political uncertainty associated with UK Prime Minister Boris Johnson leaving hospital.
The euro was trading sluggishly on news that Euro-area countries had agreed a half-trillion coronavirus stimulus package but failed to agree on the joint issuance of debt to pay for it.
GBP/EUR was higher by 72 pips (+0.64%) to 1.1459 as of 3pm GMT.
The currency pair broke out through a ceiling at 1.14 to rise above 1.145 and touch one-month highs on Monday. Last week the exchange rate rose 0.58%.
British pound gains as Johnson exits hospital
Boris Johnson has seemingly overcome the life-threatening COVID-19 coronavirus after spending a week receiving oxygen in hospital. Public confidence in the government's health and economic policies could have taken a big hit were his health to have deteriorated. The government is still without its elected Prime Minister while Johnson recuperates at Chequers, the PM's designated Buckinghamshire country getaway.
Johnson's exit from hospital potentially opens the door to the British pound continuing a recovery from multi-year lows struck during the peak of the March market selloff. The best friend for the pound right now is the US central bank, which has announced a series of unprecedented new measures to prevent another dollar funding squeeze that could cause another round of pound-selling to obtain dollars.
Euro sluggish as joint debt issuance still elusive
The euro turned lower against a universally strong pound on a quieter holiday day for currency trading. Yet there is some underlying weakness to the euro as markets remain unsatisfied with the approach taken by European national governments.
After a marathon Eurogroup meeting last week, finance ministers from across the bloc agreed a big new stimulus package but fell short of issuing 'coronabonds' the nickname given to a potential joint debt issued to tackle the crisis. The Netherlands was the big holdout Northern European country unwilling to subsidize the poorer Southern countries.
---