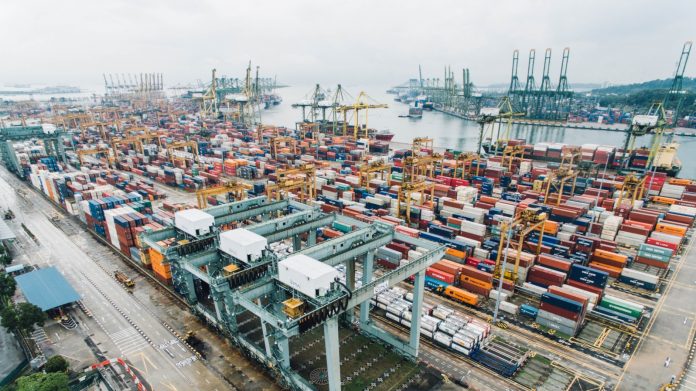 The British pound is higher against the Swiss franc on Monday.
UK Prime Minister Boris Johnson being released from hospital has eased some of the political uncertainty overhanging the pound.
Swiss President Simonetta Sommaruga offering the prospect of lifted restrictions at the end of April in Switzerland did little to pick up the franc.
GBP/CHF was up by 54 pips (+0.44%) to 1.2087 as of 3pm GMT.
The currency pair had been churning between 1.20 and 1.205 before shooting higher early on Monday to come just shy of 1.21.
Pound jumps as Prime Minister leaves hospital
Boris Johnson seemingly leaving the worst of his coronavirus inflection behind him offers some relief in the UK.  Public confidence in the government's containments efforts could have been seriously derailed were his health to have deteriorated. The government is still without its elected leader while Johnson recuperates at Chequers the Buckinghamshire mansion reserved for the Prime Minister.
The Prime Minister recorded a video message praising his care under the British National Healthcare Service (NHS) giving a shout out two nurses that saw him overcome estimated survival odds of 50-50.
Swiss franc left behind by stronger Sterling
Although broader risk sentiment slipped in the global equity markets that were open on Easter Monday, the franc failed to benefit as a haven against a strong British pound but did make some headway against a soft euro.
A lacklustre response in oil markets to a deal struck by the 'OPEC+' cartel with other G20 oil producers including the United States to cut 10 million barrels per day in oil production saw energy shares drag on stock markets. Oil prices at the lowest in nearly two decades have been a weight hanging over broader sentiment that has bolstered demand for havens like the Swiss franc.
Swiss President Simonetta Sommaruga said in a weekend interview that the government will offer details on a plan to introduce a policy of deconfinement on Thursday April 16. Like in other European nations, the curve of new infections has been flattening in Switzerland, offering scope to reopen parts of the economy.
---