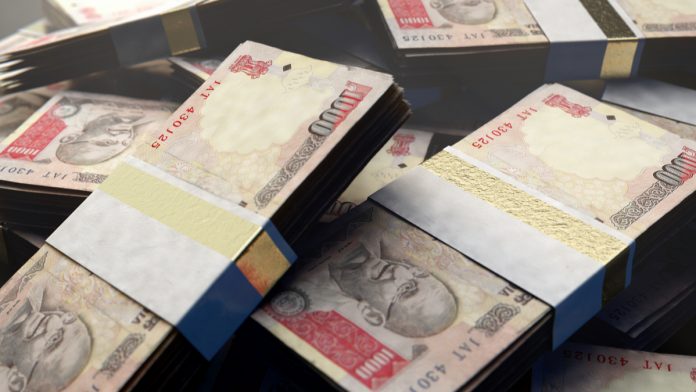 The Indian Rupee is heading lower on Monday amid growing concerns over the impact of coronavirus on the Indian economy and as the price of oil drops.
At 11:15 UTC, USD versus INR had weakened by 0.5%, trading at 76.25. This was towards the weaker end of the trading range of 75.87 – 76.45. The Indian Rupee remains close to its all-time low of 76.55 struck last week.
World Bank Forecasts Growth 1.5%
The Rupee was trading on the back foot at the start of the week, following a warning by the World Bank over the weekend. The World Bank said that South Asia faces its worst economic performance in 40 years due to the coronavirus outbreak.
Indian, Pakistan, Sri Lanka and Bangladesh have all recorded relatively low covid-19 numbers. However, tourism has ground to a halt, supply chains have been disrupted, demand for garments has collapsed and investor sentiment has deteriorated significantly. As a result, the World Bank slashed growth forecasts for the region to just 1.8% – 2.8%, down from its original forecast of 6.3%.
Specifically, in India economic growth could drop to just 1.5% this year, down from 5%, the World Bank predicted.
Also dragging on demand for the Rupee has been the decline in the price of oil. Indian imports oil. This means that falling oil rises pull inflation lower. Oil (Brent) has dropped from $70 per barrel to a low of $21.65 per barrel, at the end of March, amid a combination of reduced demand expectations owing to travel restrictions, lockdown and a price war between Russia and Saudi Arabia.
Whilst Russia and Saudi Arabia managed to put their difference behind them to agree to historic production cuts this weekend, the markets does not believe that this will be sufficient to counter the drastic hit to demand. Oil advanced on the open but has slipped into negative territory.
India currently has 9152 confirmed coronavirus cases and 308 covid-19 related deaths. The original lock down, which was due to end tomorrow, has been extended until April 30th in many states. However, restrictions may be tweaked to protect livelihoods as well as lives.
---