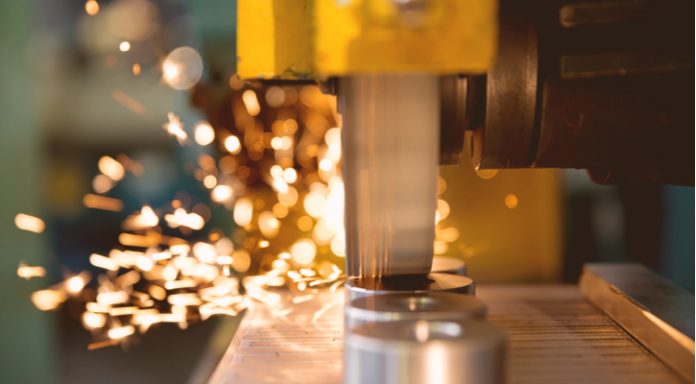 The Indian Rupee continues to pick itself up off record lows struck earlier in the week. At 11:15 UTC, the Indian Rupee was trading at 75.87 versus the US Dollar.
This is at the lower end of the daily trading range for USD/INR, as investors respond to an improved mood in the market, stronger Indian industrial production and more action from the US Federal Reserve.
Whilst Indian markets are closed in observance of Good Friday, the US markets continue to trade as normal. Even so, trading volume is expected to be light.
Indian Industrial Production Jumps 4.5%
The Indian Rupee has strengthened after the government announced that India's industrial production grew at the fastest pace in seven months in February. Owing mainly to an increase in mining and manufacturing activity an in-part electricity generation, industrial production jumped 4.5% month on month in February.  The Index Industrial Production increased by a more lacklustre 0.2% in February 2019. The data suggests that some parts of the Indian economy were on a gradual path of revival prior to the coronavirus outbreak.
This data relates to February, which was before the coronavirus outbreak escalated outside of China. Weak leading indicators for March, such as the manufacturing PMI, goods and services tax collections and car sales indicate that economic activity has slowed significantly in March after the Indian government implemented a nationwide lockdown on 25th March which has paralysed economic activity.
Most economists now expect the economy to miss the National Statistical Organisation 2020 GDP growth forecast of 5%. Investment bank Goldman Sachs projected just 1.6% growth for India in 2021 as the lock down, social distancing measures and a sharp hit to confidence are expected to lead to a significant slowdown in the economy.
US Inflation Up Next
The safe haven US Dollar has eased across the week as investors grow increasingly confident that the coronavirus outbreak could be reaching its peak.
Today investors will look ahead to US inflation data, as measured by consumer price index. Analysts are expecting inflation to decline -0.3% month on month in March. This would mark the largest decline in inflation in 3 years amid tumbling oil prices and low consumption
---