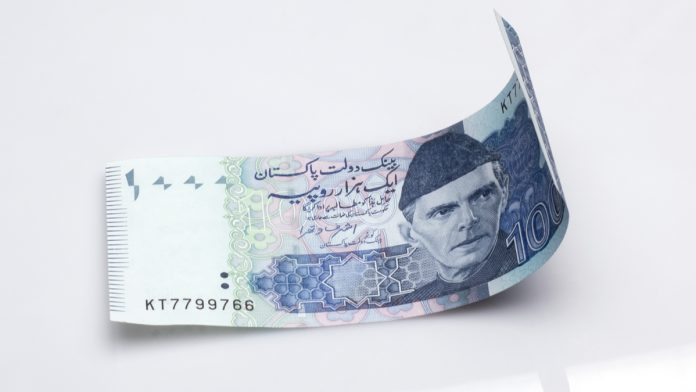 The Pakistani Rupee is strengthening versus the US Dollar for a second straight session on Good Friday. At 10:15 UTC, the Pakistani Rupee was trading at 166.45 after opening the session at 167.00.
USD/PKR is trading at the lower end of its daily trading range of 166.150 – 167.37.
Across the week the Pakistani Rupee has strengthened 0.5% versus the US dollar, benefiting from improved risk sentiment in the global markets.
Pakistani Rupee Advances As Risk Appetite Increases
Risk sentiment has received a boost this week. Despite coronavirus cases and deaths rising investors are growing increasingly confident that the peak of the outbreak is nearing. Whilst Italy is considering extending its lock down until early May, Austria and Denmark which acted early are aiming to ease restrictions next week. The sooner that countries can reopen the more limited the economic consequence.
Also lifting broad sentiment this week has been additional moves by central banks and governments across the globe. The Eurozone have finally agreed a €540 billion rescue package whilst the Federal Reserve announced it will pump an additional $2.3 trillion into the financial system.
As risk sentiment improves investors are more prepared to buy into riskier assets and currencies such as the Pakistani Rupee.
Good news surrounding the China Pakistan Economic Corridor (CPEC) is also under pinning the Rupee. According to Pakistan officials the project is making steady progress. Many projects in the first phase of CPEC have been completed and are operational. The foreign direct investment by Chinese companies in the CPEC special economic zones is expected to be a major contributor to lifting he Pakistan economy after the coronavirus hit.
US Inflation Data In Focus
The safe haven dollar has trended lower across the week as investors are more prepared to take on risk.
Today attention will turn to US inflation data. Analysts are expecting inflation to decline -0.3% month on month in March, following a 0.1% increase in February. This would be the largest monthly decline in inflation in three years amid tumbling oil prices and low consumption.
---