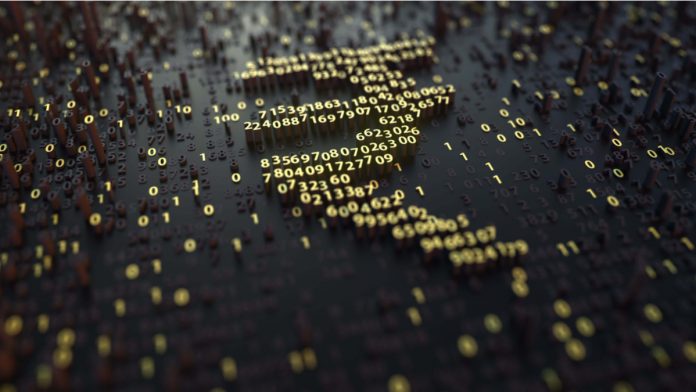 The Indian Rupee fell to e record low versus the US Dollar on Thursday, before recovering. The Indian Rupee opened of 76.00=9 on the open market, before falling to a record low of 76.55 versus the US Dollar. At 11:15 UTC, the Indian Rupee had recovered some ground and was trading at 76.28.
Indian GDP & Inflation Impacted By Covid-19
In India over 5700 coronavirus cases have been confirmed and the death toll has reached 166. The country has been on a three week lock down since 25th March. The Government is considering its exit strategy.
Today investor focus was on the Reserve Bank of India (RBI) and its inflation report. The central bank said that the outlook for the Indian economy and its prospects of economic recovery had been sharply altered by the covid-19 outbreak.
The Indian economy was showing signs of weakness in the last three months of 2019 and was expected to post GDP growth of 5% for the year. This would be the weakest level of growth in a decade.
Following the lock down measures implemented to stem the spread of coronavirus, India can now expect to slump into recession this year. In 2020/21 1.5% -2% GDP growth is forecast, the lowest level of growth in India for decades as domestic and foreign demand slump.
The impact of coronavirus on inflation is less clear cut than on economic growth, with a possible drop in food prices being offset by an increase in non-food items. The RBI projects consumer price inflation (CPI) to lower to 4.8% in June, 4.4% in the third quarter to September and 2.7% in the final quarter of the year.
The RBI cut interest rates by a larger than expected 75 basis point in an emergency move in late March. The central bank has also announced multiple measures to inject both Rupee and US Dollar liquidity into the markets to cushion the blow from coronavirus.
5.25 Million US Initial Jobless Claims Forecast
The safe haven US Dollar has been benefiting from safe haven flows over the past 6 weeks. Today investors will focus on US jobless claims, which are expected to show that 5.25 million Americans signed up for unemployment insurance in the week ending 3rd April.
---