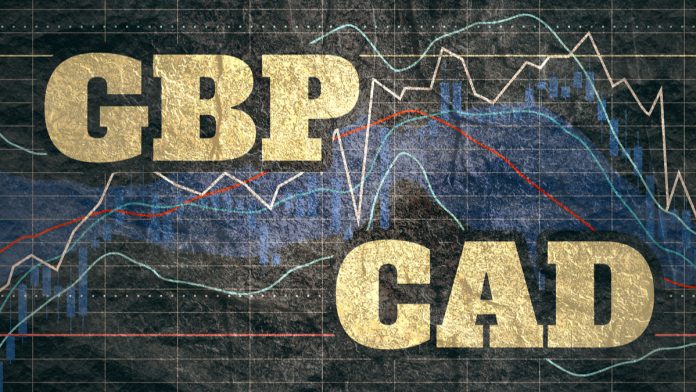 GBP/CAD is extending gains on Thursday, after managing to end the bearish mood yesterday. Currently, the pair is trading at 1.7455, up 0.59% as of 10:40 AM UTC.
The sterling has managed to keep momentum even though oil prices have been increasing on hopes that the OPEC+ alliance is about to agree on production cuts later today.
CAD Drops as Markets Expect Surging Unemployment
The Loonie is ignoring any bullish signs and is declining against the pound ahead of Canadian employment data scheduled for later today. Economists anticipate severe consequences caused by the COVID-19 pandemic.
Yesterday, Canadian officials said that 4.26 million people had already applied for all forms of emergency unemployment since mid-March. This suggests that the unemployment rate is about to surge to 25% from the current level of 5.6%.
The government said that it would ease rules for the emergency wage subsidy program to make sure more companies are eligible.
Prime Minister Justin Trudeau announced that companies that want to claim a 75% wage subsidy for workers should demonstrate that their annual revenues had fallen by 15% in March. However, this only applies for March. From April, the figure will return to the previous level, suggesting that businesses will have to show a 30% decline in sales again. Trudeau said:
"Not all businesses operate the same way and that is why we are making changes to include as many of you as possible."
The country's Chamber of Commerce welcomed the proposed changes but emphasized that the package has to go through the Parliament, which was suspended in March.
Canada's housing market is also impacted by the virus outbreak. The value of building permits likely declined at an annual rate of 23.2% in March, Statistics Canada said. The provinces of Ontario, British Columbia, and Quebec saw the largest declines.
While the Loonie will be likely hit by employment data to be released in the evening, the currency hopes to find support in higher oil prices. Crude may continue to increase in price if the OPEC+ alliance, with Saudi Arabia and Russia in the spotlight, will manage to agree on production cuts.
---