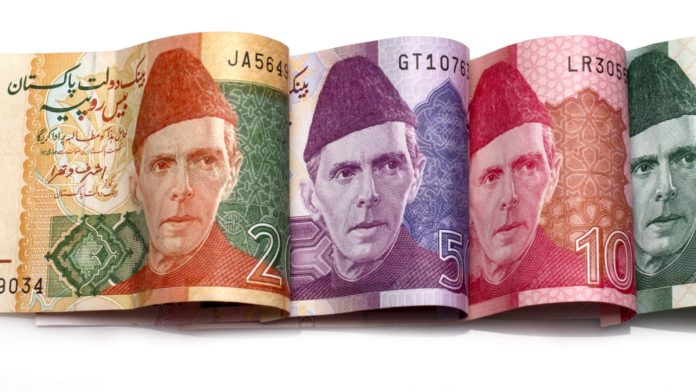 The Pakistani Rupee is weakening versus the US Dollar for a third straight session on Thursday. At 10:15 UTC, USD/PKR was trading at 167.75 on the open market after closing the previous session at 167.25. The pair is trading at the upper end of the daily range of 166.95 – 167.75.
Can IMF Funding Underpin Rupee?
Fears over the extent of the economic impact of coronavirus on the global economy has seen investors pull out of riskier assets over the past 6 weeks. Foreign investors have pulled more than $1.593 billion from Pakistan's capital markets, whilst emerging market investors have dumped more than $30 billion worth of riskier investments since mid-February.
The International Institute of Finance, which tracks over 20 emerging markets said that outflows from emerging markets have surpassed levels seen during the peak of the global financial crisis. High outflow levels put markets such as Pakistan with high external financing needs at risk, increasing the need for stimulus packages.
The International Monetary Fund confirmed that it plans to release $1.4 billion to Pakistan in emergency financing next week to help the country's economy cushion the blow from the coronavirus outbreak. The emergency loan will be on top of the $6 billion financial package that Pakistan secured from the IMF last year.
Following the announcement, the benchmark KSE 100 index, jumped 2.5% jumping to a two-week high. The Index shed 37% across March. The loam will boost Pakistan's foreign exchange reserves which fell by 13% in March.
US Jobless Claims To Hit 5.25 Million
Investors will turn their attention to US initial jobless claims. Analysts are expecting 5.25 million Americans to have signed up for unemployment insurance in the week ending 3rd April. This could mean that initial jobless claims across the 3 weeks ending 3rd April total 15 million, or 10% of the US workforce.
The US economy is dependant on consumer spending. Eye watering levels of unemployment could create a cycle of further damage to the US economy with more firms collapsing and more people being laid off. Support by the US Government and the Federal Reserve aims to forestall this negative cycle.
---