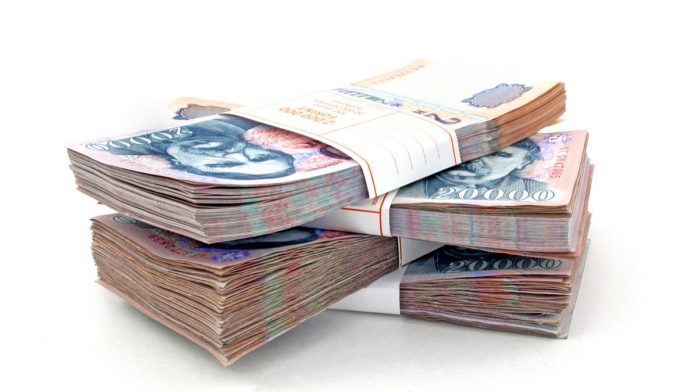 The Forint is strengthening against a slightly weaker US Dollar on Thursday, recouping some of its losses from the previous session. On Wednesday, the US Dollar Hungarian Forint exchange rate closed 0.4% higher at 330.35.
Today at 09:15 UTC, USD/HUF is trading -0.3% at 328.44. This is at the lower end of its daily range of 328.08 – 330.57. After the Forint shed 2.25% of its value versus the greenback in the previous week, it is on track to strengthen 0.5% across the week as sentiment in the global financial markets improves.
Hungarian Forint Jumps On Improved Risk Sentiment
Stronger risk sentiment is driving demand for riskier assets and currencies, such as the Forint, on Thursday. The number of hospital admissions across Europe seems to be slowing, fuelling optimism that the pandemic is nearing its peak.
The Forint is being pushed higher, despite Hungarian's think tank GKI's consumer confidence indicator posting its biggest monthly decline in almost 30 years in April. Whilst the indicator is above record lows, Hungarians have turned drastically more pessimistic about their employment prospects and the outlook for the broader economy amid the coronavirus outbreak. Weak consumer morale would usually drag on a currency.
5.25 Million Jobless Claims Forecast
The safe haven US Dollar is edging lower across the board on Thursday. However, risk sentiment could take a hit later in the session should US jobless claims shock investors.
Analysts are expecting the number of American citizens filing for unemployment benefit to jump by 5.25 million in the week ending 3rd April. This would put the number of jobless claims over a three-week period ending 3rd April at 15 million, or 10% of the US workforce.
This level of unemployment is damaging for any economy, but particularly so for the US economy which is consumer driven. High unemployment lowers consumer confidence and consumption levels. This in turn causes more businesses and collapse and more layoffs.
Monetary and fiscal support from the Fed and the US government aims to forestall this negative cycle.
In addition to the US jobless claims, investors will also be watching the release of US consumer confidence data. Analysts are expecting confidence to plunge to 75 on the University of Michigan Index in April, down from 89.1 in March
---