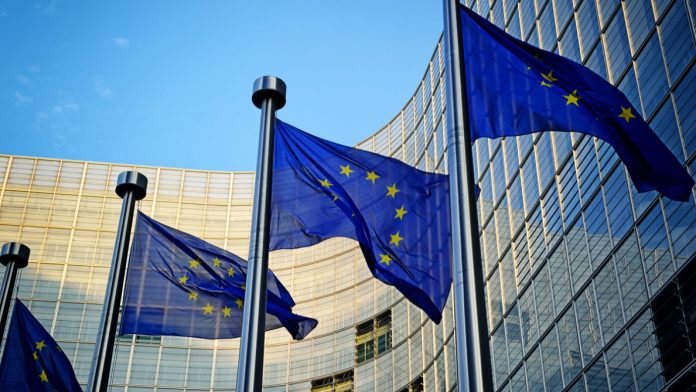 The Euro is edging higher versus the US Dollar in early trade on Thursday, as investors look cautiously ahead to the Eurogroup of finance ministers meeting and ahead of US jobless claims data.
At 08:15 UTC, EUR/USD is trading +0.1% higher at US$1.0870, as it attempts to recoup some of the losses from the previous session. The Euro US Dollar exchange rate settled on Wednesday -0.3% at US$1.0858.
Eurogroup To Agree Stimulus Package
The Euro suffered losses in the previous session after the daily death toll in Spain unexpectedly jumped again and after the European Central Bank (ECB) said that they have the obligation to keep interest rates low for a long period of time.
An improved mood in the market is helping the Euro advance today. Whilst coronavirus statistics are still horrendous, investors are growing optimistic that the pandemic is nearing its peak.
Today attention will shift to the Eurogroup of finance ministers meeting, as they attempt to agree on a coronavirus stimulus package for the Eurozone. The ECB has called for fiscal stimulus of €1.5 trillion. However, the group has so far failed to reach an agreement amid a persistent standoff between the northern and southern Eurozone countries. Should today's meeting end on a sour note again, the euro could drop lower.
5.25 Million Jobless Claims Expected
The US Dollar is trading cautiously ahead of the release of US Jobless claims later today. Analysts are expecting 5.25 million people to have signed up for unemployment insurance in the week ending 3rd April. This could mean that over the past 3 weeks, the number of jobless claims will have surged by 15 million, which is equivalent to 10% of the US workforce.
The US economy is based on consumer spending. Therefore, unemployment at this level could see consumption remain extremely low, even when the lock down measures are lifted. The result would be more firms collapsing, further unemployment and so the circle continues. This is the negative cycle that support from the Fed and the US government aims to forestall.
---