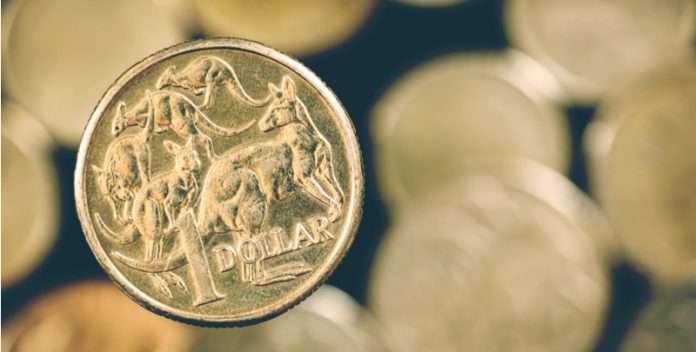 GBP/AUD is slightly bullish in early trading on Thursday, but the pair might continue a downtrend that started last Friday. Currently, one British pound buys 1.9887 Australian dollars, down 0.07% as of 7:10 AM UTC. The pair lost over 2.80% during the previous four sessions.
UK Economy Only Rose 0.1% in Three Months to February
The sterling continues to be under increased pressure after the Office for National Statistics (ONS) said earlier today that Britain's gross domestic product (GDP) was almost flat in the three months to February, even before the pandemic reached the UK.
The economy rose 0.1% in the three months to February, while analysts expected an increase to 0.2%.
Paul Dales of Capital Economics said that the worst is about to come:
"The coronavirus lockdown will mean that in March and April GDP will fall at a speed and magnitude no one has ever seen and no economy has ever experienced before."
In the month of February, the economy declined by 0.1%, while economists anticipated a growth of 0.1%.
The annual growth rate was the slowest since 2012, as the GDP added only 0.3%.
Separately, the ONS said that UK's goods trade deficit expanded to about 11.5 billion pounds in February, while analysts predicted a gap of 6.0 billion pounds. The country's underlying trade balance, which excludes volatile products like gold and other precious metals, went into surplus for the first time in over two decades in the three months to February. The ONS explained that the figure mirrored a massive decline in imported goods that was larger than a fall in exports.
Australian Companies and Household Can Resist Contraction
The Reserve Bank of Australia (RBA) said on Thursday that local businesses and households could get through the large contraction in economic activity amid the COVID crisis, though it would test their financial resilience. The central bank said in its Financial Stability Review:
"Most businesses and households entered this difficult period in good financial health, with large cash and/or equity buffers to help withstand a temporary fall in income."
Nevertheless, consumers seem to panic, during the crisis, as many depositors rushed to withdraw large amounts of money from banks, the RBA said.
---