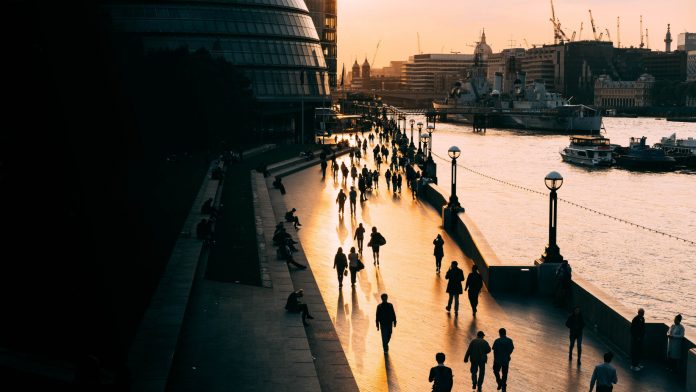 The Pound is edging lower versus US Dollar on Thursday.
The Pound versus US Dollar exchange rate settled on Wednesday 0.4% higher at US$1.2387, adding to Tuesday's 0.9% rally.
At 07:30 UTC, GBP/USD is down -0.1% at $1.2370 as Pound traders mull over the prospect of an extended lock down and ahead of US initial jobless claims.
Pound Slips As Daily Death Toll Soars
The Pound jumped in the previous session as Prime Minister Boris Johnson's condition improved and on hopes that the UK covid-19 curve could be flattening.
The number of coronavirus daily deaths jumped to 938. This is even higher than Italy's daily death toll at its peak. However, investors are finding some comfort from the fact that the number of hospital admission have decreased. The Government's deputy chief scientific adviser Angela McLean said that the latest figures show that the outbreak is not out of control. Her comments are under pinning sterling.
Even so, the UK government are not considering ending lock for several weeks, no matter that harm on the economy. Ministers see no prospect for taking a decision to ease lock down for weeks to come. The longer the lock down continues the greater the economic impact.
5.25 Million Initial Unemployment Claims Forecast
The US Dollar is holding steady in early trade on Thursday as investors look nervously towards the US jobless claims release. Analysts are expecting initial unemployment claims to be 5.25 million for the week ending 3rd April, as the measure that are being implemented to stem the spread of coronavirus cause millions of companies to collapse.
This would put the total number of initial unemployment claims at 15 million over the past three weeks. This represents 10% of the workforce.
For the US economy, which is based on consumer spending, the loss of spending which 15 million people out of work will bring could rapidly eviscerate demand causing more businesses to collapse and further layoffs.
This is the negative cycle that the US and the Fed's support programmes are aiming to forestall.
In addition to the jobless claims figure, investors will also be watching US consumer confidence data. Analysts are expecting a deep slump to 75 on the University of Michigan Index.
Weak figures could boost flows into safe havens, lifting the US Dollar.
---